Devil's Creek Brewery Is Open in Collingswood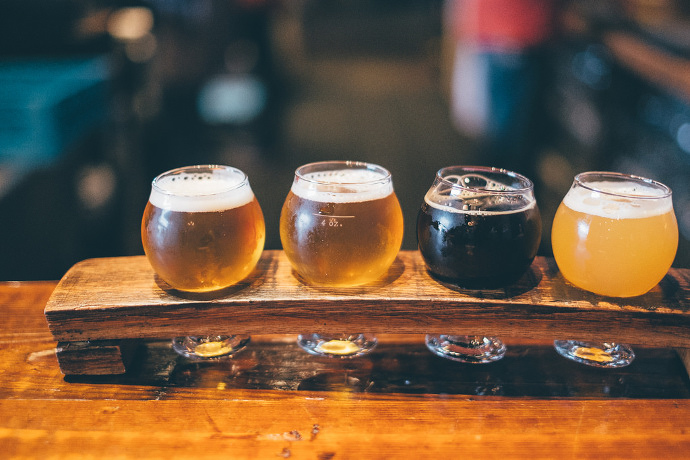 Collingswood's first brewery, Devil's Creek Brewery, opened its doors recently on May 21 at its new spot on Haddon Avenue.
The location is just steps away from the restaurants and take-out spots in Collingswood — since this is a dry town, this is the only brewery in town and in the general area, and recently received final approval from the state for their opening, following delays in the state which delayed their original, early May start date.
The Abates will be running the whole joint themselves, with Anthony serving as the head brewer for opening day. Anthony Abate has been homebrewing for over 20 years. Over time, Kathy picked up the hobby and the two began competing around the area.
The name Devil's Creek is an homage to Collingswood and their Jersey roots. "We wanted our name to be tied to the town and location-centric, not just a random name with no connection," explains Kathy. "We knew the Jersey Devil had been in the area after reading old newspaper clippings, so that appealed to us. And of course Newton Creek is a famous--or infamous--creek in these parts (one I used to fish in), so we put the two words together to get Devil's Creek. I imagine that the Jersey Devil probably camped out near the Creek at some point!"
Devil's Creek's signature beer is its 1888, an Old English style ale that pays homage to Collingswood's incorporation year. It's the season of brewery openings in the area, but with this remaining the only brewery along Haddon Avenue — which has become well-loved as a craft beer hot spot in South Jersey — it's sure to be an exciting time to grab a beer or two.
Photo via Flickr user SGPhotography77
Recent Articles

Feedback
How are we doing? Tell us what you like or don't like and how we can improve. We would love to hear your thoughts!