Guy Orders Bottle of Wine for 'Thirty-Seven Fifty'. Turns Out to be $3,750.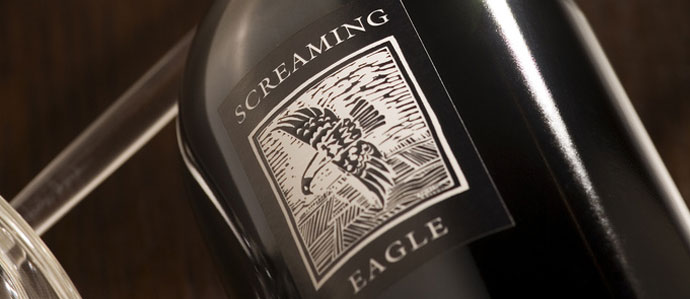 A few weeks ago, Joe Lentini was at a business dinner with a few associates at Bobby Flay Steak at the Borgata in Atlantic City. The host of the dinner asked Lentini to order a bottle of wine. Not knowing much about it, he asked the server for her input. She pointed to a bottle on the menu and, not having his glasses, Lentini asked how much it cost. Her response, according to Lentini and others at the table, was "thirty-seven fifty." So it came as quite a shock when, at the end of dinner, it turned out to actually cost $3,750.
The server and the restaurant, of course, claim they did nothing wrong. The best they could offer was to sell the bottle, which happened to be Screaming Eagle Cabernet Sauvignon, at cost for $2,200—still quite a hard pill to swallow. And unless the group was trying to run an elaborate scam, there seem to be a few things wrong with the restaurant's side of things—most glaringly of which being that the server should have clearly enunciated "three thousand, seven-hundred and fifty dollars" as the price of the wine.
Now, there are always two sides to every story—and no one outside of it really knows what happened—but taking the story at face value, it's hard not to feel bad for someone who says they drink wine maybe once a month getting shafted with a $3,750 bottle. Even given that the servers are probably told to try to upsell the casino's newly rich celebrants, if someone says they don't know much about wine, why would anyone in their right mind suggest that price point (which turns out to be the second most expensive bottle on the restaurant's list)? For a limited wine drinker, a $100 bottle may seem excessive.
On the flipside, should Lentini et al have known better? With any knowledge of a Bobby Flay restaurant—in a casino—and the kind of markup alcohol demands, most people would be surprised if you could get a box of Franzia at Bobby Flay Steak for $37.50.
Let this be a lesson to everyone—make sure you know what you're ordering, especially if you're out of your element. You probably won't have a problem like this if you're ordering wine at, say, Kraftwork, but if you find yourself in a restaurant on the pricier side, be sure to take a hard look at the menu and have your server be very clear about what you're ordering if you have any kind of doubt. And don't feel like you're being cheap—it is always better to be clear about what you're willing to pay and what you think is a good value than to end up $2,200 in the hole.
Let us know on Facebook or Twitter if anything like this has happened to you, and whether you think the diners are trying to pull a fast one or if they legitimately got ripped off.
Photo via Flickr
Tags:
News
,
Wine
Recent Articles

Feedback
How are we doing? Tell us what you like or don't like and how we can improve. We would love to hear your thoughts!