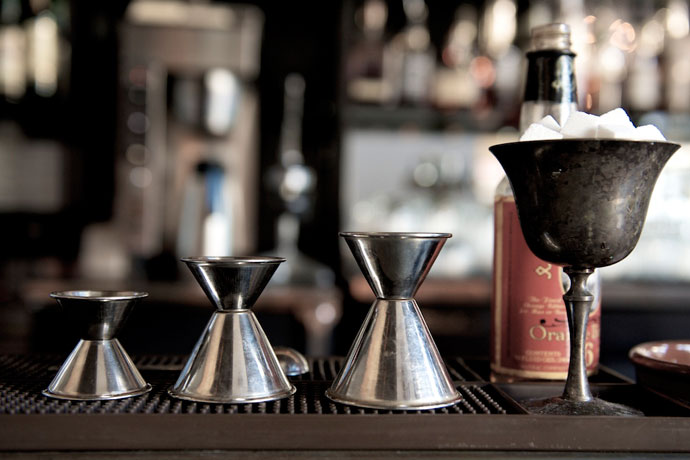 Don't spend a fortune on gold-plated bar spoons and intricate bar sets either. Morgenthaler can have you set up and stirring cocktails with less gear than you think – and not the priciest gear, either. To start mixing, he says, "You need a shaker. You need a fine strainer, like a tea strainer. You need a strainer strainer. I recommend the OXO hawthorn strainer. And you need a good jigger."
Don't dismiss jiggers as things bar managers buy to make sure that bartenders aren't over-pouring the stock. "To get the drink to taste right, it needs to be balanced," Morgenthaler says firmly. "You can't just guess. You have to have a jigger."
Morgenthaler describes the OXO strainer as "ergonomically fit." If you're going to use a tool – and that's all a strainer is – then ergonomics should be a major factor. "Pretty" won't keep your hand happy and your drinks flowing when your friends are demanding another round of Autumn Leaves.
3/5
Photo by David Reamer

Recent Articles
Best Bars For Outdoor Drinking in Philadelphia, 2017
Have the Perfect Pint Experience with Guinness in Las Vegas
The Shark Week Drinking Game
Feedback
How are we doing? Tell us what you like or don't like and how we can improve. We would love to hear your thoughts!