Sweet Finish: Dessert Wine Pairing Guide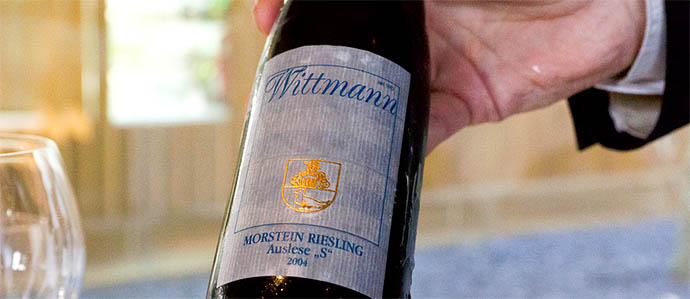 Even for wine drinkers, something happens when the entree plates are cleared from the table. As dessert is discussed, everyone abandons their stemware and heads for the coffee and tea. If you're feeling tired and need that caffeine rush to bring you back, by all means, enjoy that espresso. But if you're still going strong, the wine might as well, too.

Dessert wines can be something of a mystery, with exotic names and confusing colors, but don't let that get in the way of becoming fast friends with some of the best creations in viniculture. You can do some research or ask the opinion of your sommelier for good suggestions, or follow our simple guide to a few flavor combos you can rely on next time its time for a treat.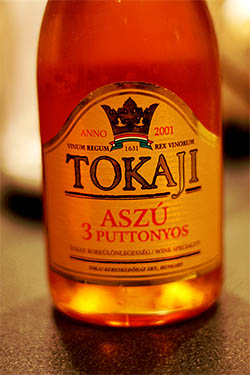 To Eat: Chocolate
To Drink: Late Harvest Zinfandel
No matter the form it comes in, when your dessert is dark and sultry you need something equally divine to drink. Late harvest Zin— made with Zinfandel grapes left just a bit longer on the vine until they are packing more sugar — doesn't feel syrupy or heavy, but packs oodles of berry jam flavor with a sweet finish.

To Eat: Apple Tart
To Drink: Riesling (Auslese, Beerenauslese, or Trockenbeerenauslese)
Don't let those long names scare you — the Germans just like syllables. Thankfully, they also like crisp, sweet wine that has acid on the finish. This yin and yang combo in the three sweetest styles of Riesling works perfectly with the honeyed apples of a tart, pie or other baked dessert.

To Eat: Carrot Cake
To Drink: Tokaji
A good Tokaji is like honey, and pairing it with a dessert that has some heft and spice brings out every beautiful floral note. Golden and rich, this Hungarian wine is a dessert in of itself, so save it for these slightly more savory finishes.

To Eat: Cheesecake
To Drink: Champagne
Here's one order where going super sweet isn't necessary. Cheesecake has a lighter, more sour taste thanks to the cream cheese, so something crisp works well. Champagne adds just enough sweetness, plus enough acid to cut through the richness.
Top photo via Flickr user Renée S; bottom via Flickr user julietteculver
Recent Articles

Feedback
How are we doing? Tell us what you like or don't like and how we can improve. We would love to hear your thoughts!