Spirits Review: Denizen Rum
A delightful melding of Jamaica, Trinidad and Amsterdam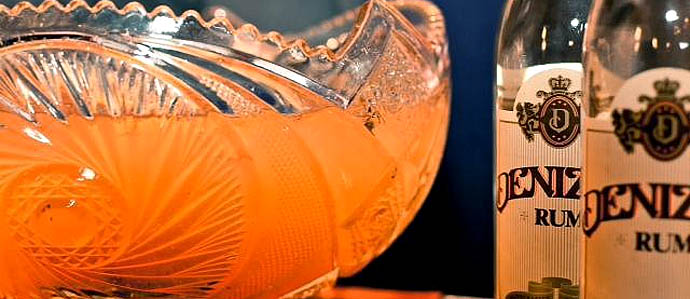 If Denizen Rum were a musical genre, it would be a mash-up of soca and reggae: two Caribbean styles with common origins but unmistakably different expressions. Reggae, of course, is Jamaica's outsized contribution to the world of music, while soca is the percussion-heavy sound of sun-dappled Trinidad.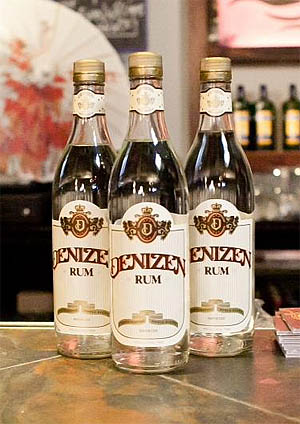 And just like seemingly every culture in the Caribbean has its own style of music, the character of rums vary significantly from island to island. The biggest distinction runs between Spanish speaking islands, the French Caribbean, and the former English colonies. But things can get even more complicated within categories: illustrated by the recently introduced Denizen, a blend of one Trinidadian rum and 15 different Jamaica efforts.

There's another wrinkle here: these constituent parts then get blended in Dutch-speaking Amsterdam. On first blush, the only connection to the spirits' points of origin is the easy availability of cannabis. But back in the 1700s, the Netherlands were a serious player in the Caribbean, and the Dutch have been blending rum ever since.

Here, they grab a column-distilled effort from the Angostura distillery in Trinidad, aged for five years in small oak barrels, and mix it with an array of pot-distilled rums from Jamaica. The latter technique was the practice for most of rum's history: offering a distillate with more impurities, but correspondingly, greater complexity. Combining the aged spirit with the pot-distilled young rum yields a white rum that's surprisingly rich in character: floral notes on the nose give way to subtle hints of vanilla and caramel.

Of course, from the beach, to the sound system to simply liming on the avenue, white rum screams out for mixing; and Denizen's full flavor is a plus here. I found it especially sparkled in a drink called the Flamingo (created by Jim Meehan at NYC's PDT), which combines the rum with lime juice and grapefruit soda. Use pink grapefruit soda to stay true to the title, but in a pinch, Mexico's Jarritos will work just fine.

Flamingo (courtesy of Saveur)

2 oz. Denizen rum
¾ oz. fresh lime juice
3 oz. grapefruit soda
1 crosswise slice lime

Combine rum and juice in a shaker, fill with ice and shake until chilled. Strain into a rocks glass over ice; add soda and garnish with lime.
Photos via Denizen Rum on Facebook
Recent Articles

Feedback
How are we doing? Tell us what you like or don't like and how we can improve. We would love to hear your thoughts!