Terry Hawbaker at Cabinet Artisanal Brewhouse
Field of dreams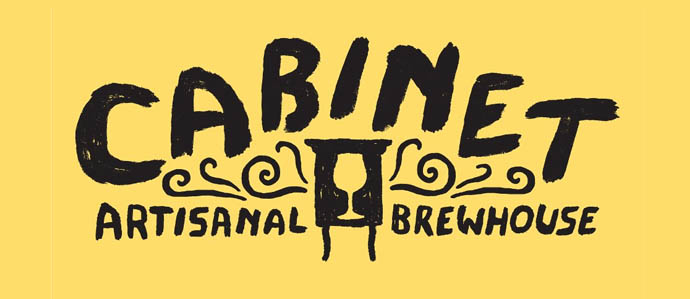 Like any other workplace, modern brewers like to keep an eye on the thermostat. Similar to shivering personnel rueful that they left their sweaters at home, the yeasts essential to brewing perform very differently at varying temperatures.

But Terry Hawbaker, brewer at Cabinet Artisanal Brewhouse in Alexandria, VA, can't coddle his yeasts by treating them to one stable temperature. Unlike most breweries across the world — excepting a handful of Belgian lambic producers — this one, a project affiliated with Philadelphia's Farmers' Cabinet, lacks temperature control over the fermentation.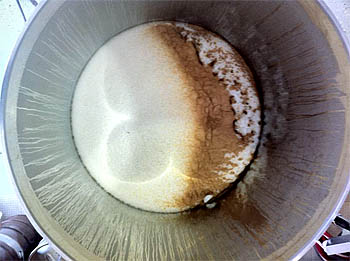 When Hawbaker took over the facility formerly operated by the Shenandoah Brewery in July, the place was basically left for dead. "One of the reasons we don't have temperature control is that their system was completely shot," he explained.

It's also an ideological decision. Hawbaker is working with one particular strain of French saison yeast, with the goal of creating a range of rustic session beers. The Farmers' Cabinet team is calling them "field beers," and the reliance on traditional methods is part of the challenge. "What we can brew is based on the temperature," said Hawbaker. "Everything is a free, open fermentation."

The technique — like the yeast — is rooted in the lowlands of northeastern France and French-speaking southern Belgium, where farmers would brew beer during the cool winter months to last for the rest of the year.

But there are two major differences. One is strictly aesthetic, as the brewery sits in the middle of the city of Alexandria, rather than an European (or even an American) farming community. "It's like a little rustic holdout, surrounded by parking lots and high rises," said Hawbaker. "It's an interesting way to work."

More importantly, unlike Wallonian farmers several centuries ago, Hawbaker isn't concerned with being out in the fields from March through October. Instead, he's brewing beer, but working on getting results from his yeasts at warmer temperatures.

He's also using American hops, rather than European varieties, aiming to harness their bold, citrus-y characteristics. And the focus on producing unique, rustic flavorful farmhouse ales, rather than an allegiance to a particular style, allows flexibility to brew oddities like a black IPA, still made from saison yeast.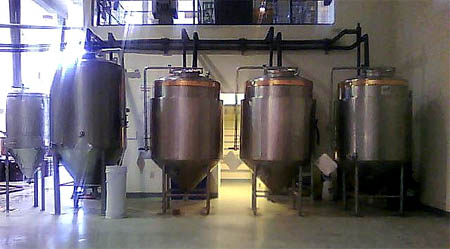 Hawbaker honed his abilities in farmhouse-style brewing while spending seven years at the Bullfrog Brewery in Williamsport, PA. Here he was twice awarded medals from the Great American Beer Festival in the Wood and Barrel Aged Sour Beer category, a gold in 2008 and a bronze in 2010.

Barrel aged beers are on the agenda from the Alexandria brewery, but don't expect to see them anytime soon. "It takes an incredible amount of time," said Hawbaker. "But we're already setting aside beer to but in barrels." The real focus is on finishing up the current test batches, shooting for a first release to coincide with Philly Beer Week (June 1–10).

Happily, enjoyment won't be limited to Philadelphians, for the brewery has signed on with craft beer specialists 12 Percent Imports, who will be making the beer available in all the 35 states to which they distribute. Thanks to limited production capacity, especially at first, Hawbaker's brews will likely become highly sought-after around the country.

But Hawbaker's just happy to have landed in a supportive environment for working on his passion. "I'm lucky," he said. "These guys at the Cabinet allowed me to take over at the helm and push my agenda."
Photos via Cabinet Artisanal Brewhouse on Facebook
Recent Articles

Feedback
How are we doing? Tell us what you like or don't like and how we can improve. We would love to hear your thoughts!