Move Over Chocolate: Troegs Arrives in Hershey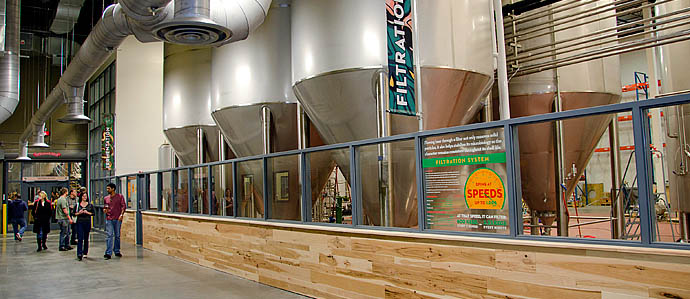 The central Pennsylvania town of Hershey has, for over a century, been indelibly linked to one particular line of treats. But now that Troegs Brewing Company has shifted its operations into Hershey, chocolate may have to make way for craft beer as the town's most desired export.

Troegs didn't move to Hershey to muscle in on the chocolate giant's turf. And Chris and John Trogner, brothers from nearby Mechanicsburg who started Troegs in 1997, weren't itching to escape their original location in Harrisburg. But it dawned on them that, for the sake of the business, they had to find a new space.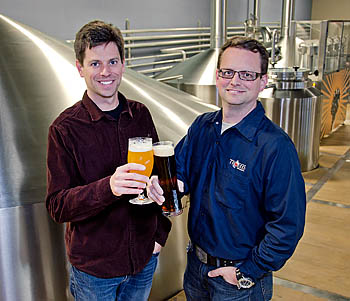 "We knew we had to relocate because our brewhouse was maxed out," explained Chris Trogner. "The only way to brew more beer was to find more space."

So they scanned central Pennsylvania, looking for a the ideal site: a big-box warehouse (necessary for setting up the brewery), with good access to highways (to tap into the growing number of fans who want to visit.) Good water was also a must.

According to Trogner, the Hershey site was ideal. It offered all of the above, plus it was in the middle of a highly-trafficked retail area, not sequestered away in a faceless industrial park.

"Moving gave us the chance to think through the things we wished we'd done five to 10 years ago," said Trogner. The brewing equipment is laid out in a way that the brewers can easily work around the equipment. And it's no longer necessary to shut down production for Saturday tours; visitors can come by throughout the week and view the operation.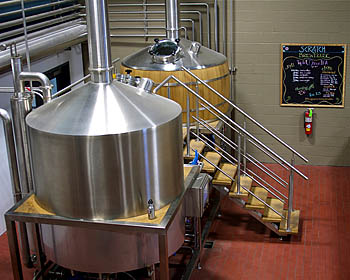 The new, 100-barrel space is almost fully operational – they've been brewing Hopback and Pale Ale in Hershey since the beginning of November. Troegenator Dopplebock and Dreamweaver Wheat Ale have now started flowing out too.

Indeed, only hopheads are likely to have a bone to pick with the transition: the highly sought seasonal Nugget Nectar – an imperial amber ale brewed with five different varieties of hops – is three weeks behind schedule this year (it's scheduled for a February 21 release).

"We're playing catch-up," Trogner admitted, not just with regard to Nugget Nectar but meeting orders for all their brews. "But we didn't relocate to build volume, just to sustain the business."

Considering the quality of Troegs' output, that sounds like an end that's worth a brief delay.
The brewery is open for self-guided tours 11 AM–7 PM, Monday–Wednesday and 11 AM–8 PM, Thursday–Saturday. A tasting room serving fresh pints and a selection of local sandwiches and snacks has the same hours of operation.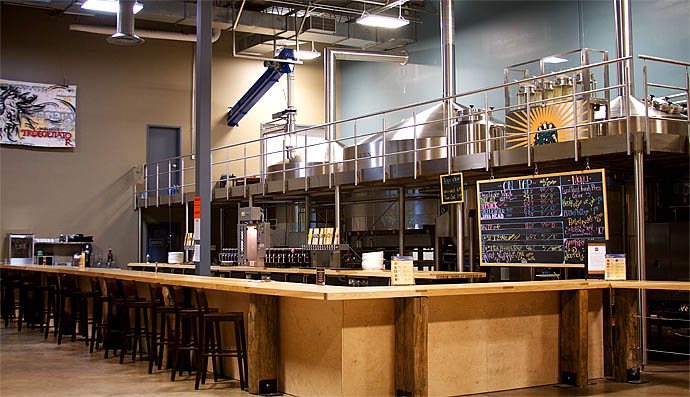 Photos courtesy of Troegs
Recent Articles

Feedback
How are we doing? Tell us what you like or don't like and how we can improve. We would love to hear your thoughts!