NYC Experiences a Rice Wine Bootleg Boom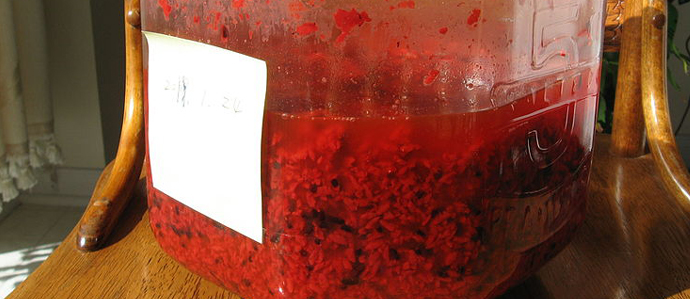 New York City is experiencing a boom of bootlegged rice wine, a staple of Fujianese dining.
Just as in homebrewing, people are normally permitted to create their own rice wine for personal enjoyment. It's only when the wine is sold to customers that it enters into illegal territory.
The rice wine is noted for its reddish color, and is made from a simple fermentation of glutinous rice, red yeast rice and water. According to a report on the New York Times, "the best versions recall sherry or Japanese sake." While commercial versions are available, many people oftentimes flock to the homemade versions citing purity. I suppose you could say that this is a similar reason to why so many people appreciate craft beer over macro - they know where it's coming from, and know to expect better quality.
Just because the wine is being bootlegged in large quanitites, don't expect to just waltz into a restaurant and be able to order it. It still isn't legal, and restaurant-owners protect their business by carefully screening their sales.
---
Related Articles:
Recent Articles

Feedback
How are we doing? Tell us what you like or don't like and how we can improve. We would love to hear your thoughts!