Homework: How to Taste: A Guide to Enjoying Wine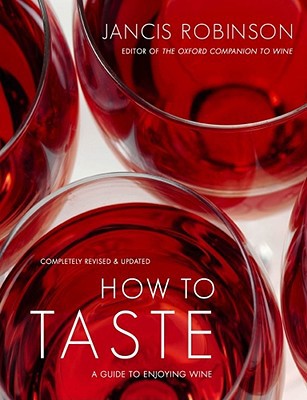 We're all about starting with the basics to learn how to fully appreciate what we consume. After all, if we don't understand how to properly taste even the simple things, how are we to know simple from fancy?
For me, understanding how to taste food has largely been a matter of learning how to get my money's worth. It's easy to get your start, and it'll make you feel much more comfortable about tasting things you may not know a lot about - like wine!
Jancis Robinson's How to Taste: A Guide to Enjoying Wine is a guide by a certified Master of Wine. The terminology may seem a tad daunting at first, but Jancis takes your hand and walks you through, bit by bit. She begins with a straight-forward bit on learning how to taste, and how to talk about it. Basics about wine storage, where it comes from, and how different grapes affect the taste are all covered.
For anyone too nervous to speak about wine, but with a passion for learning the game, this book is a fantastic starter. It can be found in any major bookstore or on Amazon.
---
Justin is the Editor for Drink Philly. He is an avid craft liquor/beer enthusiast, as well as a self-proclaimed "food-adventurer." When he's not with the Drink Philly team, he's off video-gaming or moonlighting as a nerdly hip-hop artist.
justin@philly.thedrinknation.com, @zillapersona
---
Related Articles:
Recent Articles

Feedback
How are we doing? Tell us what you like or don't like and how we can improve. We would love to hear your thoughts!