5 Cocktails for Repeal Day
Raise a glass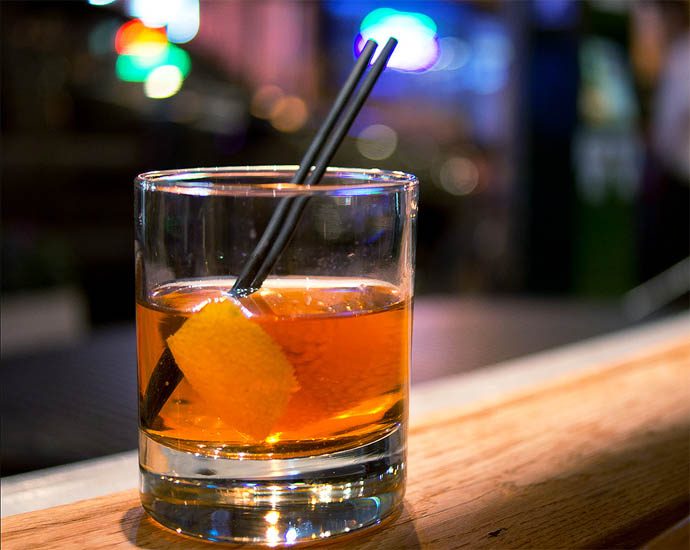 December 5 is a great day in U.S. history: It was on this date in 1933, Utah ratified the 21st Amendment, giving the act that repealed the 18th Amendment its required three-quarters majority and turning it into law. The ill-fated expiriment known as Prohibition was finally over. Alcohol would no longer need to be surreptitiously snuck in underground speakeasies, and the substance would cease to be a cash cow for the Mafia (who, of course, have since turned to other drugs to fill their coffers).
So, what should you drink on Repeal Day to commemorate the end of the (not so) Noble Experiment? In the 1920s, bartender Harry Craddock fled the United States for London, where he set up shop at the Savoy Hotel and subsequently invented or developed several popular drink recipes, which he served to both the British and his compatriots lucky enough to afford a trip to Europe. His compilation of these, published as the Savoy Cocktail Book, holds several gems, and we hit those pages for a few true Prohibition era tipples. Check them out below.
Claridge Cocktail
¾ oz gin (Bluecoat is a house favorite, the citrusy notes are perfect here)
¾ oz dry vermouth (we like Noilly Prat)
½ oz apricot brandy
½ oz triple sec (such as Cointreau)
Shake all ingredients with ice, strain into martini glass and garnish with lemon twist.
Corpse Reviver No. 2
1 oz gin (check out Tub Gin, the strong juniper flavor gives this drink a kick)
1 oz triple sec (try Combier)
1 oz Lillet Blanc
1 oz fresh lemon juice
Spoonful of absinthe (Vieux Carre works very well, complex but not overpowering)
Rinse a glass with the absinthe (pour in, swirl, discard any left-over). Combine all other ingredients and shake with ice. Strain into prepared glass and garnish with orange peel.
French 75
2 oz gin (floral Hendrick's is well suited to this combination)
1 oz fresh lemon juice
1 tsp simple syrup (the original calls for easily-dissolving powdered sugar, instead)
Champagne
Shake first three ingredients with ice and strain into flute glass. Top with Champagne and garnish with lemon twist or spiral.
Third Rail No. 2
¾ oz light rum (for a flavorful, refreshing change, try 10 Cane)
¾ oz brandy
¾ oz apple brandy (Laird's is the brand George Washington gave to his troops; go for the 7-year)
1 dash absinthe (Lucid was the first absinthe produced in the US after the ban was lifted)
Shake all ingredients with ice, strain into a cocktail glass, and serve.
White Lady
2 oz ounces gin
½ oz triple sec
½ oz fresh lemon juice
1 egg white (adds froth and texture)
Shake all ingredients with ice, strain into martini or coupe glass.
Photo by Mark Henninger at Opa Philadelphia
Tags:
Cocktails
,
Holiday
,
Spirits
Recent Articles

Feedback
How are we doing? Tell us what you like or don't like and how we can improve. We would love to hear your thoughts!