Mead is a Magical Thing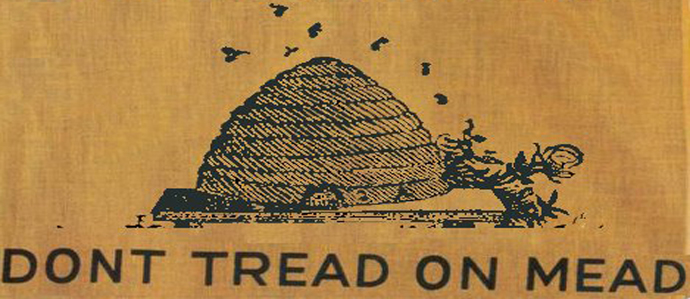 If you've ever played Dungeons & Dragons (which our editor does) or watched any form of fantasy movie (which our editor is doing right now), you've probably heard of mead but never gave it much mind. We're here to tell you why you've made a terrible mistake.
Mead is often referred to as "honey wine," made by fermenting a solution of honey and water. Oftentimes it is spiced, depending on a region's traditions or recipes with everything from spices, fruit, or even hops.
As stated before, many references are often made to medieval times and mead, but with good basis. It has a cherished history throughout Europe, but its roots go much deeper.
The earliest hard, archaeological evidence of the production of mead dates back to around 7000 BC in Northern China. The earliest surviving description of mead is in the hymns of Rigveda, one of the sacred books of the Vedic religion from 1700-1100 BC. Some African societies (namely the producers of Malaka iQhilika) claim its origins go back almost 20,000 years.
But enough with the history lesson – you want to know where you can drink it, right?
In Philadelphia, you can sample the Makana iQhilika, which is a South African mead crafted near the Indian Ocean, at Tria. This mead is made by infusing the local honey with a handful of herbs, including rooibos, honey bush, tea, cinnamon and apple.
If you folks find any other great meads, tell us about your experience at info@philly.thedrinknation.com!
---
Related Articles:
Homework, Drink Philly-Style
Obama Drinks Guinness in Four Sips
Recent Articles

Feedback
How are we doing? Tell us what you like or don't like and how we can improve. We would love to hear your thoughts!