8 Pumpkin Ales for the Season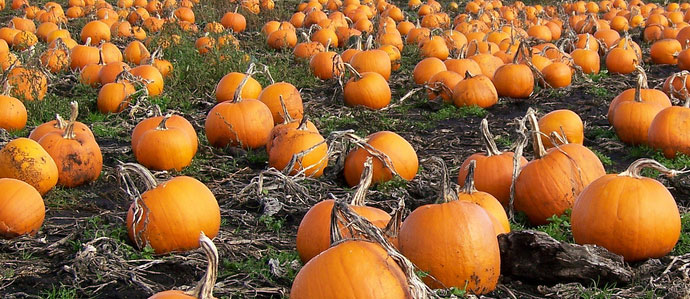 The polarizing-but-celebrated fall beer style known as pumpkin ale is back in season. Some say it's blasphemy to poison our beloved brew with nutmeg and brown sugar, but I say bring it on, at least for a month or two out of the year. Below I take a look at a selection of popular offerings.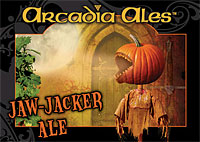 Arcadia Jaw-Jacker: The tooth-baring pumpkin shown on the label is deceiving, as this "pumpkin ale" is actually not brewed with pumpkin. Many of the other familiar spices are present and noticeable which makes a for a pumpkin-esque ale that is a change of pace from what some may be used to (6% ABV).
New Holland Ichabod Pumpkin: The striking, dark label that depicts the headless horseman is one of the more impressive fall beer labels. The ratio of nutmeg and cinnamon to other spices and the actual pumpkin flavor is different than others which makes this ale better suited for drinkers who want less pumpkin in their lives (5.5% ABV).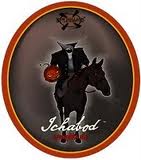 Smuttynose Pumpkin: This beer places less of an emphasis on spices than many others. Like Arcadia, the brewers used pumpkin puree rather than pumpkin meat but the difference is faint. Unlike the imperial ales, this serves as an easily drinkable "session" pumpkin ale (5.6% ABV).

Fegley's Brew Works Devious Imperial Pumpkin: A high-alcohol imperial with kick. Unlike some of the others in this vein, however, Devious lacks a full-bodied flavor to go along with its boozy content (9% ABV).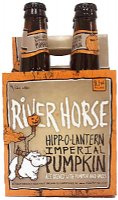 River Horse Hipp-O-Lantern Imperial: One of the better and stronger offerings in this category. The pumpkin and cinnamon flavor is intense but not too extreme and the high alcohol content means the beer is deserving of the "imperial ale" classification (9% ABV).

Weyerbacher Imperial Pumpkin: This is one of the more overpowering pumpkin ales, in the best way possible. The spices and floral scents are not as strong as many other imperial pumpkin beers, which makes the actual pumpkin flavor all the more hard-hitting (8% ABV).

Southern Tier Pumking: Pumking arguably tastes more like pumpkin pie than any others on the market. If you pay enough attention, you notice a hint of pie crust to go along with the usual cinnamon, nutmeg, and pumpkin flavors. The flavor kick is almost overwhelming and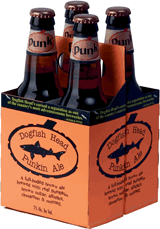 the beer is also quite creamy, sweet, and just downright delicious (8.6% ABV).

Dogfish Head Punkin: The standard by which all pumpkin beers are measured. Every year, the recipe changes slightly, but it has yet to cause a dip in quality for one of the Delaware brewery's most popular beers. Unlike many brews of this style – which just use puree – Dogfish Head's brown ale is brewed with fresh pumpkin meat (7% ABV).
Tags:
Beer
Recent Articles

Feedback
How are we doing? Tell us what you like or don't like and how we can improve. We would love to hear your thoughts!