How To Read Wine Labels
Understanding What Wine Labels Mean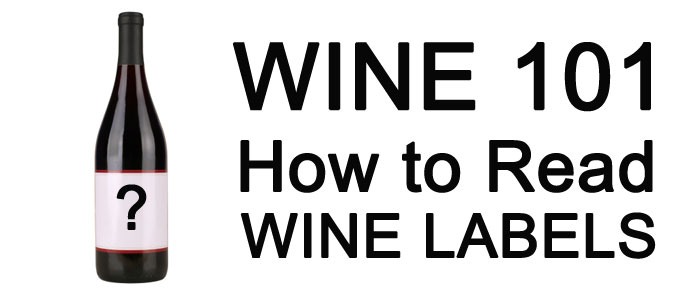 The Pennsylvania Liquor Control Board has made purchasing wine in the commonwealth a chore thanks to limited selection and locations (and the coming-soon wine vending machines are not going to solve that, Harrisburg). But believe it or not, the wine novice has an even more daunting issue to deal with before they can get home and pop that cork: reading the label of the wine they may want to buy.
Since each country has its own rules and practices when it comes to designing wine labels, each bottle you pick up may have different information in different places. It may not mention things you think would be obvious ... like ingredients.
The variations are limitless, but you can generally divide your potential purchases into two camps and attack from there.
When you look at a bottle of wine made in the United States, the label is pretty clear (the same can be said for other "New World" areas, like Australia). After the proprietor or vineyard name, they'll tell you what kinds of grapes they used, then where they grew them. To Americans, who have been educated about wine from a varietal perspective, this makes sense. I want a bottle of Chardonnay, I'm going to pick up a bottle that says, in large point, "Chardonnay." The fact that the grapes came from one of many valleys in California is often of less importance to buyers ... even if it is important information to know in order to ascertain how the wine will taste. If the bottle is a blend, most vintners will pick a clever name and then spell out the grapes used on the back label.
A bottle from Europe, on the other hand, is more difficult to decipher, and not because it's in French. After the name of the producer or vineyard, the primary information on these bottles is the region in which the wine was made. Rules are so strict in these "Old World" areas that many big wine regions are only allowed to make wines from certain grapes or in a certain style, and so the wine is known by that area's name. When you see a bottle from Chianti, you can be sure it's made of the same varieties of grapes as every other bottle on the shelf from Chianti (which, by the way, is mostly Sangiovese, but that's another post). If you want to buy an import and know the grape you want, you'll need to first find out what areas specialize in that variety.
Other items to check out:
* The vintage, or the year the grapes were harvested
* Wine class (some areas differentiate the quality of their wines by terms like "premier cru" or "DOC")
* Wine style (wines that come in various options from dry to sweet will be labeled with their region's names for those styles. On Champagne you may see "sec," on a Riesling you may see "spätlese."
* Alcohol content

11.12.10
---
Melissa Auman Greiner is a born and bred Philly girl with a soft spot for the city's growing food and wine scenes, leafy green squares and sultry summers. Just don't get her started on the inadequacy of SEPTA. With nearly 10 years of experience covering the city for a variety of newspapers, magazines and websites, it hasn't just been her pleasure to visit Philly's best bars and restaurants -- it's been her job. And with an advanced certification from the International Sommelier Guild under her belt, she brings her city savvy and wine know-how together to deliver Drink Philly readers the latest info on Philly vino.
Recent Articles

Feedback
How are we doing? Tell us what you like or don't like and how we can improve. We would love to hear your thoughts!