Wine Sales Increase, Marking An Economic Upswing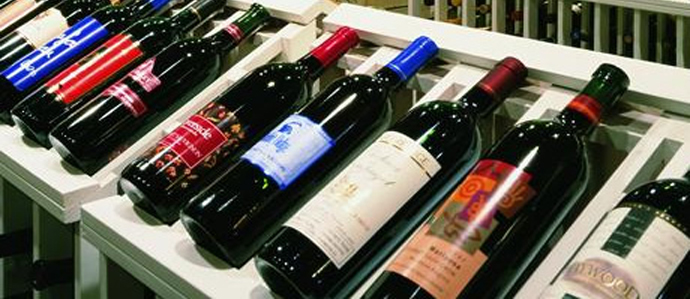 While many use the U.S. gross domestic product to rate economical health, some are looking to wine consumption as an indicator. Overall, people are more readily spending money on wine.
Many liquor stores have reported that big-ticket item sales are slowing down, but some of the smaller categories are picking up. Bottles between $20-30 are still performing well on shelves.

According to Technomic surveys, the current average price "as perceived by the consumer" for a bottle of wine in the fourth quarter of 2010 was about $30.55. Conversely, the consumer's willingness to pay more for a glass of wine increased during the same period from $6.93 to $7.49.
Another benefit is that with the recession, people have become more aware of what they're spending their dollars on. If you're going to spend your money, you might as well know everything about what you're getting, right?
During the recession, many wine-buyers were forced to opt for cheaper wines, if any at all. This led to many seeking out quality wines that could be procured at a more reasonable cost.
With the recession inadvertently raising awareness about the origins of the products we purchase, it leads us to wonder if it may have a hand in the increase in interest in the craft beer movement as well as the wine industry. If we're concerned about what we spend our money on, shouldn't we be concerned that it's quality?
---
Related Articles:
Recent Articles

Feedback
How are we doing? Tell us what you like or don't like and how we can improve. We would love to hear your thoughts!