If You Want to Learn How to Make an Old Fashioned, Don't Watch This Video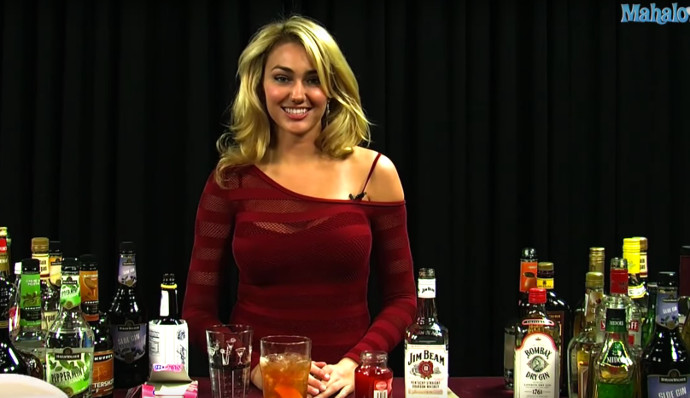 Whether they are on the menu or not, every bartender needs to know the classics. This is something that JaNee Nisogner at Maholo.com knows and something she wants to make sure everyone else knows—which is why she's letting everyone in on the secret of how to make an Old Fashioned, including, apparently, the little-known fact that it's supposed to be made in a pint glass.

It's hard to tell if this video was originally made for a site like Funny Or Die or the Onion—she starts by mangling some fruit, subbing a sugar cube for simple syrup (so it's not as liquidy), filling a pint glass with ice, and in the best part of the video, saying to add "three ounces" of bourbon to the drink as she free-pours about eight ounces into the pint glass. But don't worry if you think that's too much bourbon—as she "mixes" the cocktail by pouring it between two glasses, she ends up spilling half of it. Solid form.

While some of her other videos are much more close to being correct, almost everything she does in making her Old Fashioned (which is like a Manhattan, but the orange slice makes it better) is completely wrong, or terribly executed. But, if you were on the receiving end of the drink she made, getting half a bottle of bourbon for the price of a mixed drink probably wouldn't be so bad.

On second thought, forget what I just said, budding bartenders. This is exactly how you make an Old Fashioned, and that was precisely three ounces of bourbon she used. And on that note, Ms. Nisogner, I'll have three ounces of Pappy Van Winkle!
Photo and video via YouTube user MahaloCocktails
Tags:
Cocktails
Recent Articles

Feedback
How are we doing? Tell us what you like or don't like and how we can improve. We would love to hear your thoughts!