Has 'Curiosity' Killed the Can? Exploring Lululemon's Attempt to Sell Lager Alongside Leggings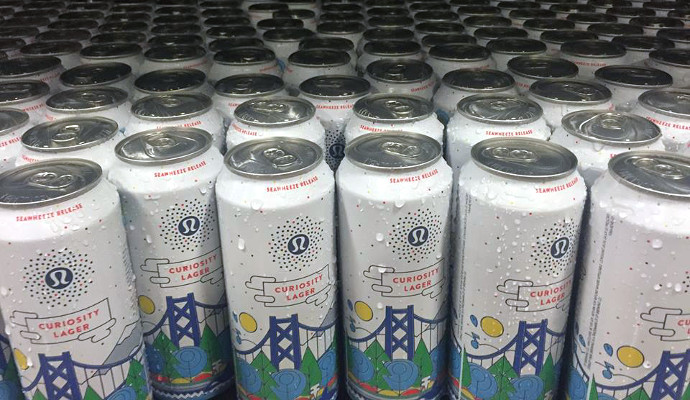 Lululemon
, a yoga-focused athletic wear company known best, perhaps, for its storied history of controversy including, but not limited to, artificial stock inflation, fraud, and murder, has hatched a brilliant new plan to allure the male yogi crowd:
beer
.
After lowering quality standards and producing see-through yoga pants failed to bring men into their stores, Lululemon has decided to target another stereotypically male interest by contracting Vancouver-based Stanley Park Brewing to produce the new Curiosity Lager, according to Eater.com. This move by Lululemon is an interesting one, and, despite the ludicrous bottom line that a yoga-focused athletic wear retailer is now selling beer, cannot be condemned outright.
Firstly, it should be noted that the combination of beer and yoga is not a brand new one, with plenty of breweries offering yoga classes on-site. Broadening the spectrum to include spirits, boozy post-yoga brunches are also most definitely a thing. What's not a thing (yet), is ordering a pint of craft beer with your new pair of Nikes, or a glass of house-infused vodka with that new bag from Coach.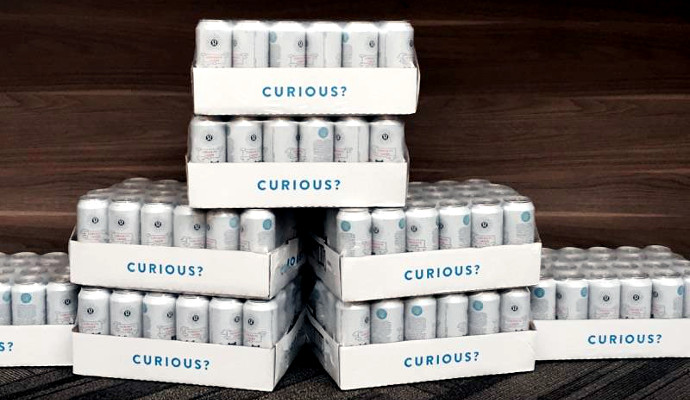 Additionally, if Lululemon execs are using this as a legitimate attempt to increase male patronage, as some suggest, it may not be that bad of an idea. Roleplay for a moment, if you will, male readers: your wife or girlfriend asks you to go shopping for a new pair of yoga pants at the expensive, trendy shop downtown. For many, doing so would fall into the "acts of love and devotion" category, as opposed to the "check it off the bucket list" category.
Now, take the same scenario as above, but add the phrase "while ironically drinking a pint of lager in the store" to its tail end, and the situation inches a bit closer to the latter category. In short, will men go to Lululemon to buy beer? No, of course not. In fact, most probably wouldn't buy it at a bar either. But it's a potential bargaining chip for ladies while making weekend plans with their SOs.
However, having said all of that, one cannot ignore the ridiculous bottom line mentioned above. The idea that an athletic wear manufacturer is plastering its name and logo on craft beer cans is an uncomfortable one, albeit not as uncomfortable as sheer yoga pants. Craft breweries are already forced to expend resources fighting derogatory ad campaigns and buyouts by Big Beer; they shouldn't have to worry about Under Armour and Reebok in addition to that.
Photos via Stanley Park Brewery
Tags:
Beer
Recent Articles

Feedback
How are we doing? Tell us what you like or don't like and how we can improve. We would love to hear your thoughts!