Oskar Blues Buys Michigan-Based Perrin Brewing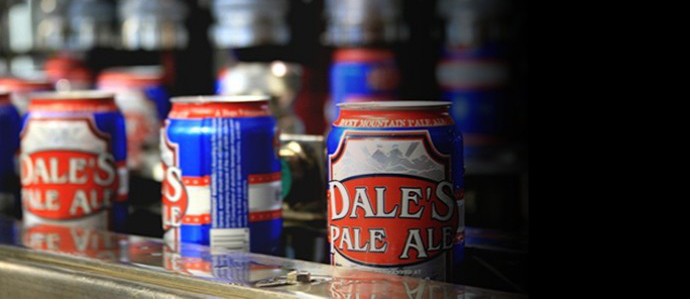 Colorado-based brewery Oskar Blues will continue its growth in the craft beer scene thanks to its recent purchase of Perrin Brewing Co., located in a small farming community 10 miles north of Grand Rapids, Michigan.
While large multinational beverage companies are devouring independent breweries at a quickening rate, craft breweries buying out their own kind is an almost unheard of practice (almost), and the deal's undisclosed financial terms have piqued followers' suspicions.
After launching a collaboration lager in December 2014, the breweries began planning a partnership to help both parties thrive during a time of rising competition by combining the experience and resources of Oskar Blues with the growth potential of Perrin Brewing's strong local following.
But whether Perrin Brewing stands to benefit from the parentage of a larger craft beer company is a matter for debate. The microbrewery showed an impressive amount of independent growth in just two years, brewing nearly 14,000 barrels in 2014. And while Oskar Blues reached nearly 150,000 barrels that same year, Grand Rapids' devoted craft beer following holds an undeniable appeal for the Colorado-based brewery.
Chad Melis, marketing director for Oskar Blues, has said that the collaboration will help the Colorado-based brewery sell more of its own brands in Michigan, where the demand for craft beer is already high. "Perrin Brewing and the Grand Rapids area have a great craft beer culture along with a similar love of the outdoors that makes us feel at home and has fueled taking collaboration to the next level."
Keith Klopcic, former owner of West Side Beer Distributing, helped arrange the partnership and will serve as Perrin Brewing's new president, replacing founder and former brewery head Randy Perrin. When asked to comment on how the partnership might affect the Michigan-based microbrewery, Klopcic said it will remain "the same company."
While we don't anticipate huge or immediate amendments to Perrin Brewing's current list of offerings, Klopcic's claim that "nothing changes" remains dubious as long as the financial terms are under wraps.

Photo via Oskar Blues
Tags:
Beer
Recent Articles

Feedback
How are we doing? Tell us what you like or don't like and how we can improve. We would love to hear your thoughts!