'Megadeals' Could Turn Beer Companies Into College Football Superconferences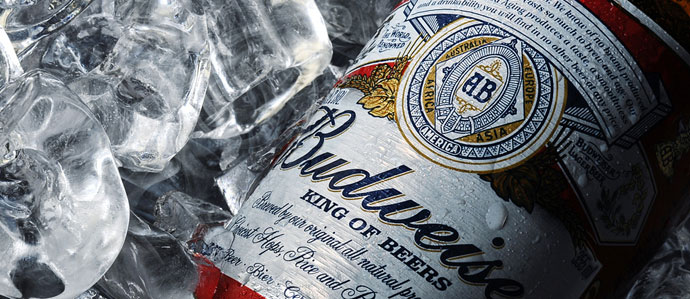 The only thing that goes better with beer than a couch and a bag of pretzels is an obligatory sports reference to explain something that's not all that complicated in the first place. So, it's perfect that major beer manufacturers are devouring smaller such companies and trying to merge with comparable manufacturers to form beer's version of college football superconferences.
Anheuser-Busch InBev--the largest brewer in the world--was granted approval for a $20 million deal to take full control of Modelo last year. With Modelo completely under its thumb, AB InBev had secured control over 21-percent of the global beer market share.
Think of this like Colorado and Nebraska left the Big 12 for the Pac-12 and Big Ten, respectively. The writing was on the wall and all of the conferences who didn't land either school knew they had to up their game.
Fast forward to September 2014 and Heineken announces that it had turned down a takeover from the world's second largest beer company, SABMiller. This is just like when the Big 10 and every other conference in college football tried to lure Notre Dame out of its Independent classification.
With Heineken pulling a Notre Dame, potential superconference beer companies like Anheuser and SABMiller are left salivating … and considering a megadeal to create a beer company the likes of which have never been seen.
According to The Wall Street Journal, Anheuser is exploring financing options that would allow it to buy SABMiller. Similarly, The New York Times addressed this possibility on Sunday:
"Should a combination of Anheuser and SABMiller occur, it would create a company probably valued at more than $200 billion. It would also provide an opportunity for other buyers, most notably Molson Coors, to snatch up lucrative brands like Miller Lite."
Basically, it would be like the SEC and the Big 12 merging, but having to forfeit West Virginia to the Big 10. Thankfully, beer drinkers wouldn't need to consider the nuances of strength of schedule, conference championship games, or bowl sponsorship complications because they'd still be able to walk into a bar and order whatever pint they want … it's just that the money would all go to the same place.
Photo via Flickr
Tags:
Beer
Recent Articles

Feedback
How are we doing? Tell us what you like or don't like and how we can improve. We would love to hear your thoughts!