Swap4beer.com: It's Australian for 'Craigslist for Beer'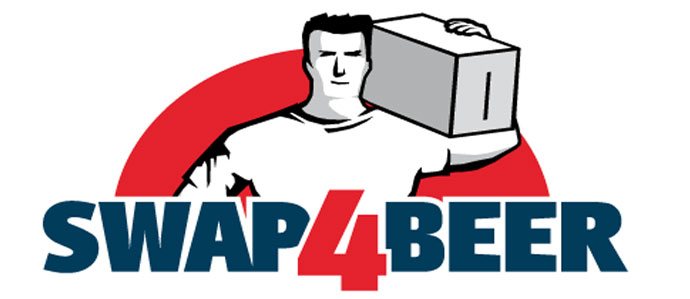 If you ever pulled a Ferris Bueller and licked your palms so that you could stay home from school to play Oregon Trail II all day, you're going to pull a muscle picking up what Swap4beer.com is putting down. (Remember: legs, not back.)
The Australian website is essentially an online trading post where beer is the preferred currency, but instead of swapping for animal skins and ammo you're acquiring 21st century essentials, like shark bean bag chairs and autographs from famous(?) cricket players.
Think of it this way: if you sign a lease for an apartment without taking into consideration that there is no way in hell you're gonna be able to fit that sectional couch you've had since Junior year into the place, you can post it on Swap4beer and ask for a few cases of primo brew in return. Chances are you'll miss that couch a lot less with two or 20 beers in you.
And if you're in the market for some new furniture, you'll be amazed how far a "carton" of Coopers will get you. We're not sure what the exchange rate is, but we're fairly certain that a single bottle of Coopers Original Pale Ale for a ceramic Smurfs cookie jar is a fair deal no matter the continent.
Listing is free and people can post items with an asking price of beer or beer and cash, so you've got some flexibility in that price tag.
The idea is equal parts simple and brilliant. So much so that it's only a matter of time before someone launches a site that's half-Craigslist-casual-encounters, half-Swap4beer.com. Speaking of which …we've got an awesome idea for a new startup.
Photo via Swap4beer.com
Tags:
Beer
Recent Articles

Feedback
How are we doing? Tell us what you like or don't like and how we can improve. We would love to hear your thoughts!