Farewell Shirley Temple, and Thank You
Shirley Temple Black passes away at age 85.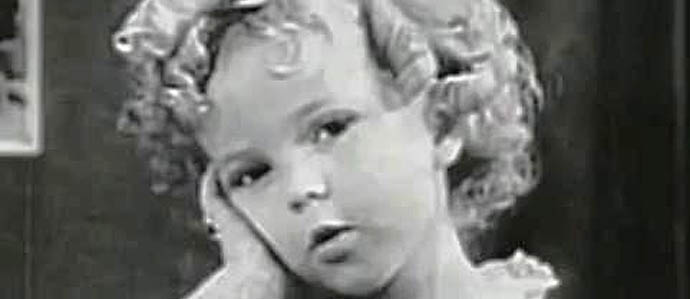 On February 10, 2014, we lost an american treasure. The Honorable Shirley Temple Black, child star, public servant and diplomat, died of natural causes at her home, at age 85.
If you are familiar with her work, you cannot look at her visage, from any year of her life, and not smile. The first child star ever, her dimples and golden curls got our nation's attention, but her personality reeled us in, and ultimately led to her life-long success.
As a toddler, she was the ambassador of joy and hope during The Great Depression. In the way of public change, she broke ground as the first caucasian girl to dance on film with a person of color, Bill "Bojangles" Robinson. In her adulthood, she worked as our Ambassador to Ghana and Czechoslovakia.
Along the way she became the people's ambassador in public health, sparking unprecedented public dialogue on breast cancer awareness and the importance of early detection, undoubtedly saving countless lives. And though her list of achievements stretches for miles, she had been known to say that above all else, being a wife, mother, and grandmother was her most fulfilling work.
For many of us, a "Shirley Temple" was our first "almost-grown-up cocktail" or mocktail, as it is also now known. We felt fancy wrapping our little hands around the pink drink with a cherry in it. It was our invitation to the party, not too dissimilar from her message: everybody is welcome.
Shirley Temple Recipe (Original/Virgin Version)
Ingredients:
3 oz Lemon-Lime Soda
3 oz Ginger Ale
Dash Grenadine
Maraschino Cherry for garnish
Directions:
MIx. Pour over ice in a highball glass. Serve to excited child, or excited abstainer.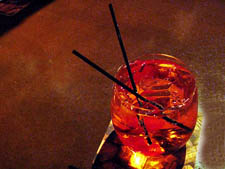 Shirley Temple Black (Adult Cocktail) Version 1
Directions:
Replace ginger ale with alcoholic ginger beer, and add dark rum (or white rum and Maraschino liqueur).
Shirley Temple Black (Adult Cocktail) Version 2
Ingredients (Serves 2):
1 ¾ Cup Soda Water
3 Tablespoons Aperol or Campari
2 Tablespoons Grenadine
1 Tablespoon Freshly Pressed Lime Juice
2 - 4 Drops Orange Bitters (optional)
Ice Cubes
Lime Wheels (Optional)
Directions:
Combine soda water, Aperol or Campari, grenadine, and lime juice in a 2-cup glass measure.
Stir gently to mix.
Taste and add orange bitters or an extra splash of soda water if desired.
Divide between 2 glasses, each with a few cubes of ice.
Shirley Temple Black (Adult Cocktail) Version 3
1 oz Grenadine
6 oz Ginger Ale
2 oz Vodka
2 oz Orange Juice (displace equal parts ginger ale to taste)
Directions:
Mix and enjoy.
Read more about Shirley Temple Black's life, and her contributions to improving the lives of others on her official website. We thank her for all the love and happiness she generously shared with us throughout her life.
Cheers to you, Shirley. Fly high on that good ship, and bon voyage.
Photos: Wikimedia Commons; Flickr users troydavidjohnston and cherrylet
Tags:
Cocktails
,
News
Recent Articles

Feedback
How are we doing? Tell us what you like or don't like and how we can improve. We would love to hear your thoughts!