Papal Heritage: Prime Wines of Argentina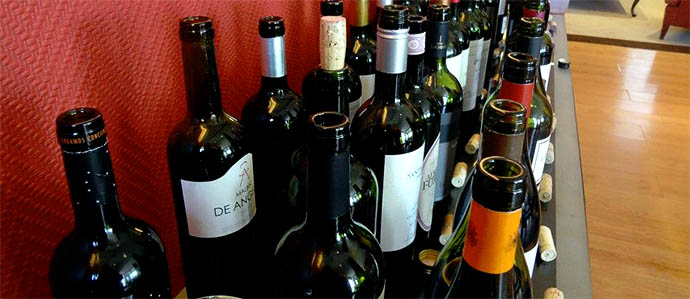 No matter your religious views, it was hard to ignore the excitement that surrounded a simple chimney on a tiled roof last week. The world breathlessly watched realtime TV broadcasts, refreshed computers streams and anticipated smartphone alerts, waiting for modern technology to provide a status update on one of society's most ancient traditions. The eventual announcement of Pope Francis I set a precedent as the Catholic church's first Latin American leader. No one knows where this pope will take us, but we know where he's been — Argentina, which also happens to be home to several excellent wines.

Yes, we just made that segue. No matter what you think of the church, we can all happily partake in the products of his homeland, don't you think?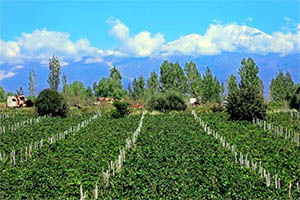 Argentina is the fifth-largest wine producer in the world, and in the last decade has enjoyed steady growth in popularity in the global market. Thanks to the temperate conditions of the southern part of the country, Argentinian vintners have little worry when it comes to molds or bugs that plague other regions. This makes it a prime growing spot for organic and biodynamic wineries, and you can find all the regulars there, including cabernet sauvignon, merlot and chardonnay. But there are two wines that just scream "¡Hola Argentina!" — and that's Malbec and Torrontes.

Malbec
While Malbec was born and raised in the south of France, it found its forever home when settlers brought it to South America. Vintners have elevated this basic grape to a go-to red full of body and flavor, and you can even find rosé, sparkling and fortified versions on the market. No matter the bottle, though, you'll typically find notes of sweet fruits like prune, with a dash of herbs. It's hardy without being too in-your-face, and as such pairs well with everything from simple spaghetti and meatballs to a fine steak. The grape is a great choice for cheese parties, too. (Bonus: Spring is a good time to get to know Malbec — April 17 is World Malbec Day.)

Torrontes
A local through and through, this varietal is only grown in Argentina. But don't expect a ho-hum wine — this white is floral and fruity and full of flavor. It too has been tried in sparkling and fortified preparations, and thanks to its ancient ties to Muscat, it's able to pull off the leap smoothly. Because of the acid and headiness of this grape, it goes perfectly with the spicy chimichurris of the region, not to mention Chinese or Thai dishes.

So the Argentine red or the white, which one will you choose? Send up a smoke signal when you decide.
Recent Articles

Feedback
How are we doing? Tell us what you like or don't like and how we can improve. We would love to hear your thoughts!