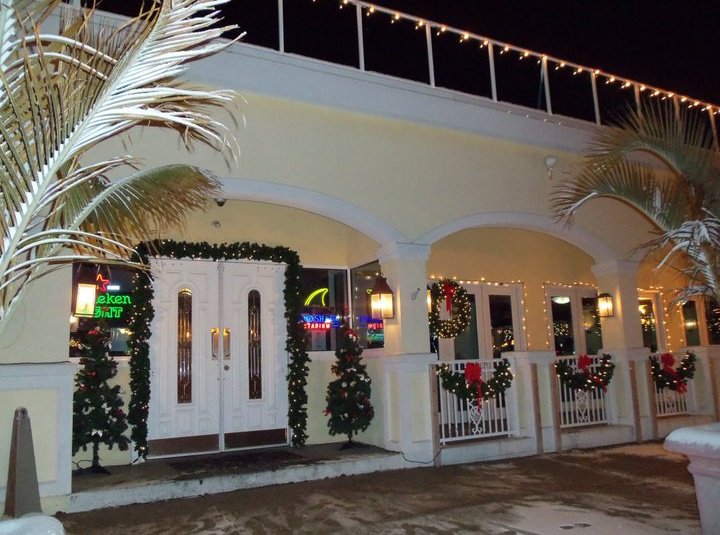 Address
106 W Spruce Ave.
(Spruce Ave. & Olde New Jersey Ave.)
609-522--3350
www.flipflopzbarandgrill.com/
Neighborhood
Wildwood
About
Drinkpoint.com
From the website:
Enjoy ocean breezes while enjoying your meal on one of our two outside patios. There are 28 varieties of ice cold beer. Every seat is a great seat for all sporting events offering 17 High Definition flant panel TVs as well as our 10' wide HD big screen. Flip Flopz is the hottest place for dancing with state of the art entertainment on the weekends.
Monday
Happy Hour (3:00 pm - 8:00 pm):
Drink specials, $5 apps
Drinkpoint.com
Tuesday
Happy Hour (4:00 pm - 8:00 pm):
Drink specials
Drinkpoint.com
Wednesday
Happy Hour (4:00 pm - 8:00 pm):
Drink specials
Drinkpoint.com
Thursday
Happy Hour (4:00 pm - 8:00 pm):
Drink specials
Drinkpoint.com
Friday
Happy Hour (3:00 pm - 8:00 pm):
Drink specials, $5 apps
Drinkpoint.com