After Dinner Drinks: Beginner's Guide to Port, Sherry and Brandy
Not just for Grandpa anymore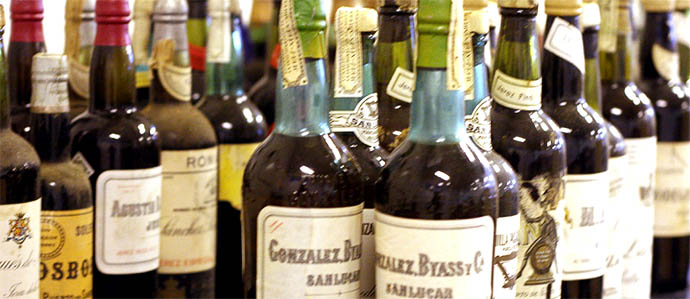 When someone mentions brandy, you might visualize old men retiring to leather-clad club chairs to discuss politics and smoke cigars. (Or you remember some chick from college we probably don't want to know the details on...) As far as the drink form goes, digestifs — more commonly known this century as after-dinner drinks — have a bit of a stodgy air to them. However, that is changing.

More and more American restaurants are enhancing digestif selections, taking a nod from the Europeans, where lingering over a snifter after dinner is the norm. So take a pass on the chocolate lava cake, flip over the dessert menu, and class up your dinner with a drink that doctors once prescribed to help aid digestion. We promise it will be much more than medicinal.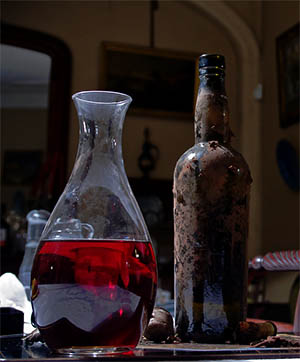 On the Menu: Port

Port gets its name from its home country of Portugal, where vintners have been creating fortified wine in the Duoro Valley for centuries. First, wine is made from red grapes. Then, fermentation is halted with the addition of a liquor made from grapes called aguardente, which ups the alcohol content while maintaining the wine's natural sugars. The result is a sweet and strong drink that is easy to sip and a perfect crossover beverage.

Most often you'll see three kinds of port on restaurant menus: tawny, ruby, and LBV. Tawny blends are aged in wood, which give them a nutty flavor and a caramel color. Ruby is the simplest and cheapest of the family, aged in cement or steel and as a result, more fruity. For the best local taste of the region order a LBV — late bottled vintage — which contains premium grapes aged for at least four years.

On the Menu: Sherry

Often tied together with its cousin, port, sherry is actually a very unique drink. Made in Spain, there are two major differences between the preparation of sherry and port that affect the end flavor: the grape and the added alcohol. Sherry is made of the white Palomino grape, so there is none of the berry flavor often associated with reds. In contrast to port, grape liquor is added to sherry after fermentation has been completed, so there is considerably less sugar in the finished product. As a result, sherry is sharper and dryer. In fact, it's not a "dessert wine" at all. If the sherry you are considering is labeled as sweet it's often a blend of classic sherry and a dessert wine from the region.

On the Menu: Brandy

Call it the happiest accident, but brandy was discovered when trying to ship wine. Wine was distilled to remove the water and preserve it, making it last longer on long trips. The brandy that resulted was placed in barrels for transport, and the intention was to add the water back upon arrival for drinking. But merchants found that the resulting drink after aging in the wood was better than their original wine, and the process became popular.

Today you can find brandy made from quality wine — like those from the Cognac region of France — as well as fruit brandies made from produce other than grapes like the popular calvados, made from apples, or Kirschwasser, made from cherries.
Top photo via Flickr user ghirson; bottom photo: 1851 port wine that was refreshed in the 1940s via Flickr user Ryan Opaz
Recent Articles

Feedback
How are we doing? Tell us what you like or don't like and how we can improve. We would love to hear your thoughts!