Mad Elf vs. Rude Elf: Which Elf Should Be on Your Shelf?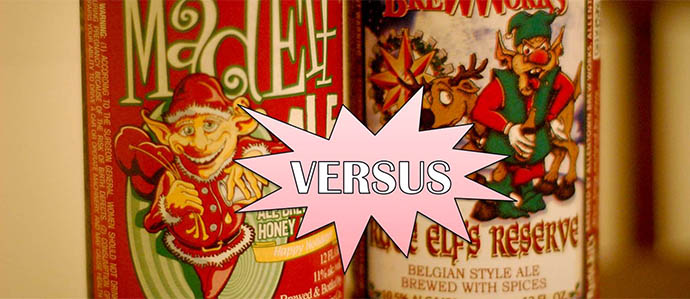 With the holidays upon us, we are faced with a bevy of difficult questions. How far over the limit can we go on the credit card(s)? Barbie® Dream House® or cardboard box (because you know the kids are going to have much more fun with the cardboard)? Turkey or ham? The Grinch or National Lampoon's Christmas Vacation?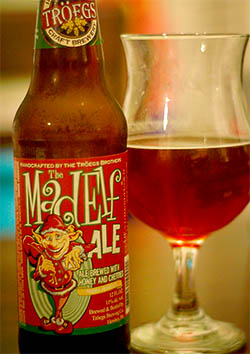 Every last one of them can cause you to lose some sleep, but the most difficult holiday question, at least for us at The Drink Nation, is which elf should we put on the shelf?

We're not talking about the tiny felt doll that creepily watches our kids and then reports back to Santa (my daughter named ours "Elvis" because she rules). No, this isn't child's play. This is a serious bout between two bottled heavy hitters — Troegs Mad Elf and Fegley's Brewworks Rude Elf's Reserve — whose names and provenance are similar and close enough to warrant a face-off in the vein of the Highlander movies. (In fact, there was a tradmark dispute that popped up a few years back, but we're not concerned with those issues here. This is all about enjoyment.)

There can be only one, and with both weighing in above 10% ABV, you should probably only have one, unless you're hosting, in which case this post will come in handy when deciding how best to spread holiday beer cheer.

Elf Appearance

Let's start with the superficial. From a labeling standpoint, Mad Elf is much more inviting. It's not just that the elf appears to have been drawn by a graphic designer instead of a prison tattoo artist, but the elf is smiling and not scowling. If the label makes the beer, then Mad Elf is selling you happiness, while Rude Elf is saying, "Drink me and then pick a fight with your younger brother. You know Mom likes him more."

Advantage: Mad Elf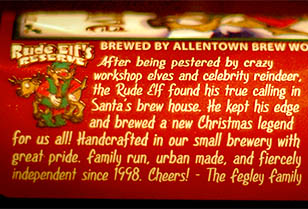 Label Copy

Next, we look at the label copy. Rude Elf is the result of "being pestered by workshop elves and celebrity reindeer," while Mad Elf is "A cheerful creation to warm your heart and enlighten your tongue." Once again, Rude Elf suggests surly, whereas Mad Elf is all about the love.

Advantage: Mad Elf.

Specifics

Mad Elf has a marketing head start, but how will it fare in the glass? Here's the tale of the tape:
| | | |
| --- | --- | --- |
| | Mad Elf | Rude Elf |
| ABV | 11.0% | 10.5% |
| IBUs | 15 | 25 |
| Malts | Pilsner, Munich, Chocolate | 2-row Pale, Caramel |
| Hops | Saaz, Hallertau | German Tettnang |
| Yeast | Spicy Belgian | Belgian |
| Additions | Honey, Cherries | Potpourri |
| Availability | October - December | October - December |


Flavor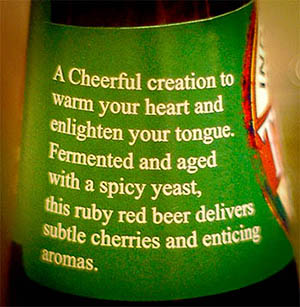 You can see that once you get past the label, you're dealing with two very different approaches to strong Christmas ale. Not one to rely on pumpkin spice (the brewery's first ever pumpkin beer was brewed just this year), Troegs creates complexity in the glass instead with the addition of honey and cherries. The color is deep ruby and the nose is sweet syrup followed by a boozy waft that reminds you that this beer is meant to be nursed, and doing so yields different flavors as it warms. Front and center, however, are those cherries. Remember Nibs candy? This beer is a liquid version of them. So far, Mad Elf is still ahead. Way ahead. Can Rude Elf contend?

From a booziness standpoint, sure. But in all other aspects, it fell flat. Fegley's makes a few of our favorites (Space Monkey, Hop'solutely), but this elf won't be on our shelf. Its deep orange appearance is enticing, but the nose is a full-court press of nutmeg and ginger. There's nothing wrong with a little spice, but the pumpkin ales were released so early this year that we got more than our fill of it. The carbonation helped to clean the palate, but we couldn't get over all that spice.

The real takeaway here is that you're dealing with two very different beers. If spice and surliness are your thing, then by all means opt for the Rude Elf's Reserve. If you're looking for something that is on the sweeter side of things, then Mad Elf will make you a happy elf. Regardless of what you bring to the party, make sure you're not the one driving after having a few of either. Cheers!
Recent Articles

Feedback
How are we doing? Tell us what you like or don't like and how we can improve. We would love to hear your thoughts!