Beer Review: Guinness Black Lager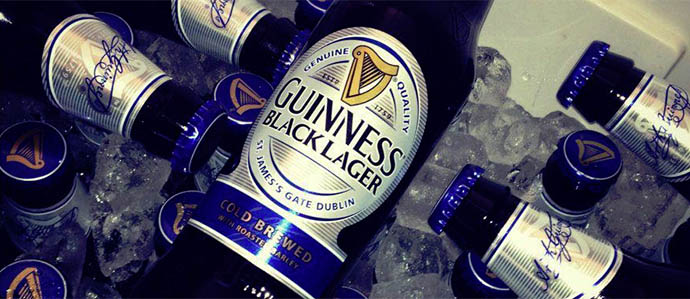 Guinness is easily one of the world's most recognizable breweries. Its proud tradition of brewing all began in Dublin in 1759, when Arthur Guinness took out a 9,000 year lease on the iconic St. James Gate brewery. While that may seem like an excessively long term, based on the success of the first several centuries of business, it's not out of line to suggest the company might just be around to renew the lease in the year 10759.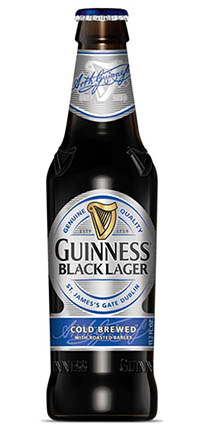 Although Guinness is known primarily for its signature dry stout, the brewery has a storied history of producing several varieties of beer. The most recent addition to the lineup is the cold-brewed Guinness Black Lager. First released in March 2010 to select markets, distribution has since been expanded to include most of the United States and several other countries around the world. The new offering is currently available in six-packs of 12-oz. bottles and on draft at a limited selection of bars.

On the outside, it's evident Guinness Black Lager is a departure from the brand's familiar black and gold color scheme, with bright silver and blue packaging that practically jumps out of the cooler at you. Regarding what's inside, the suds inside pour a rich black with reddish hues, crowned by a light tan head with notable lacing. The aroma is clean and crisp with hints of warm bread, cocoa and some light coffee notes.

Moving on to the best part of any beer (drinking it!), the flavors do not disappoint. Lighter on the palate than its fellow Guinness beers, the taste begins with familiar flavors of roasted malt with mild citrusy hops underneath. As you sip your way through, expect to encounter some faintly chocolatey notes continually underpinned by floral hops and warming malt flavor. While not as robust of a flavor profile as the stout, it is an approachable yet flavorful lager. Weighing in with an ABV of 4.5%, it's a very sessionable beer, with a smooth consistency and a light mouthfeel that leaves you refreshed and ready for another.

If this review has piqued your curiosity and thirst, you're in luck: Guinness Black Lager is available nationwide. So next time you see it on the shelves, do snag a few: the beer is flavorful, refreshing and the perfect complement to any fall game.
Recent Articles

Feedback
How are we doing? Tell us what you like or don't like and how we can improve. We would love to hear your thoughts!