10 Best Beer Website "No, I'm Not 21" Underage Redirects
If you want to visit a beer website, most of the time you have to first get past an age verification pop up. Some ask you to fill in a birth date, some just ask you if you're 21 years of age or not. Because there's no actual way to tell the age of a website visitor, we're pretty sure no one ever answers "No, I'm not 21." However, the question is required by law, so several beer companies decided to have fun with the honest and/or curious folks who click "No." We found the 10 best beer website redirects for those who admit to being underage. Which one is your favorite?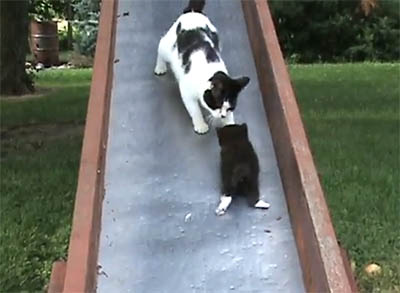 Arbor Brewing: These Michigan brewers suggest you view adorable kitten photos. We especially recommend the kittens in teacups.

Black Acre Brewing: Enjoy the lovely voice of He-Man as he sings his way through a music video for the ages, courtesy of this Indianapolis brewery.

Brooklyn Brewery: The hip NYC brewery introduces you to the always hip GotMilk.com, for all your non-alcoholic beverage needs.

Elysian Brewing: Speaking of kittens, here are kittens going down a slide, thanks to these Seattle brewers.

Fireman's Brew: Instead of beer, this California brewery suggests you play a browser game called Fireman. Gotta give extra credit for sticking to the theme.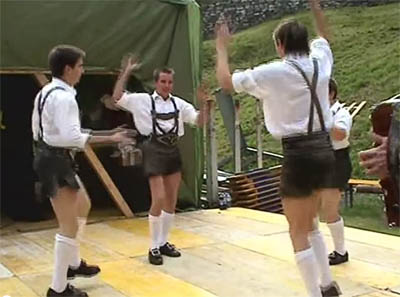 Sun King Brewery: Thanks to this Indianapolis brewery, we know where we're sending our next Rick Roll - we'll take the Muppets over Rick Astley any time.

Trumer Pills: These California brewers of traditional German pilsner will show you dancing men in uber-short lederhosen (can't... stop... watching...).

Upland Beer: Check out all the latest hits from teen sensation Justin Bieber, courtesy of this Indiana brewery.

Uinta Brewing: The Salt Lake City brewers invite you to enter the mystical world of Disney and pick your favorite princess.

Yards Brewing: This Philadelphia brewery would like to introduce you to Barney, the big purple dinosaur.
Recent Articles

Feedback
How are we doing? Tell us what you like or don't like and how we can improve. We would love to hear your thoughts!