The Best Ways to Take Wine to the Beach
Picnic time for wine lovers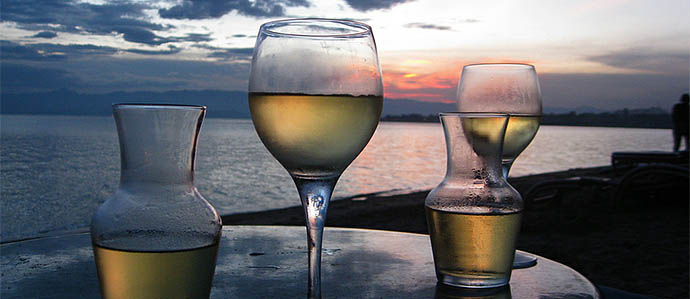 When the sky is clear, the breeze is gentle, and the water a perfect blue, one way to take an afternoon at the shore/lake/pool to the next level is with a cool glass of wine in your hand. These locales don't come with a full set of glassware or climate-controlled wine fridge, however, so you'll have to pack a little picnic before you head out. The classic brown paper bag and a few red Solo cups typically do the job, but let's try and add some class to our day drinking, shall we?

For Transport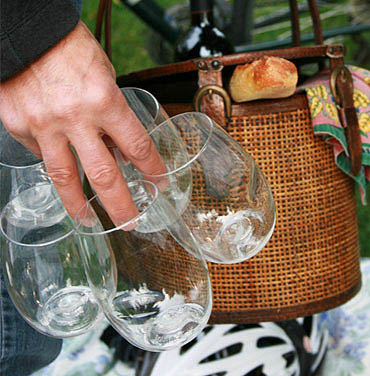 You need something that's going to keep your bottle cold and transport it with care — you don't want to hit a pothole and watch your wine go crashing to the floor. Tuck your spirits into something safe like the Picnic Plus Wine Duffel Bag, a convenient and cute little unit that comes stocked with acrylic glasses, cloth napkins, and a corkscrew to boot.

To keep already cool bottles at perfect temperature during transit, try the colorful line of Chill It bags from Bella Vita. Pop the bag in the freezer before you head out, then slide in the bottle and you are good to go. They also make six-pack bags, too, for those of you who prefer grains over grapes.

If you are looking for a little more glamour in your accessories, a hot little number like the Carlotta Clutch Wine Purse can be your statement piece for the evening. It conveniently holds your phone, cash, and keys as well, meaning this baby does double duty for BYOB evenings and the occasional day when you just need a bottle of wine in close proximity at all times.

For Sipping

Traditionalists used to enjoying their wine from the appropriate glasses will find a happy middle ground during their outdoor pursuits with the well-designed options from govino. Created to allow for swirling and smelling anywhere, the glasses are also recyclable.

For something a little more festive but still elegant, the classic acrylic goblets from Crate & Barrel are a no-brainer.

If you still feel the need to be drinking from a red cup, do the Earth a favor and try the reusable version from the geniuses at Paper Source. Ping pong balls not included.
Top photo via Flickr user Rachel Strohm; bottom photo via govino
Recent Articles

Feedback
How are we doing? Tell us what you like or don't like and how we can improve. We would love to hear your thoughts!