Drink Up: Session Beer Day is April 7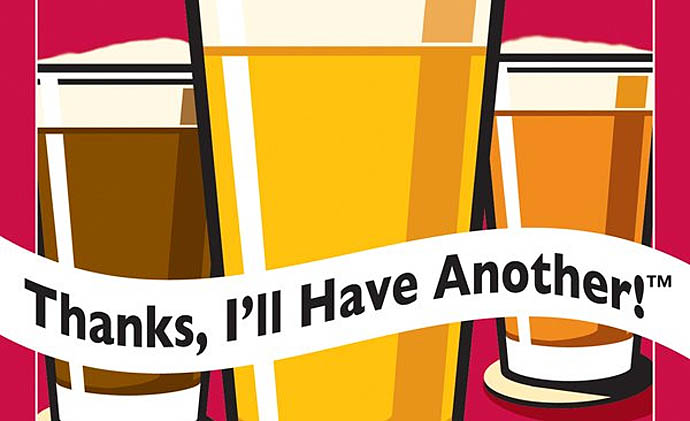 High-alcohol beers that pack a powerful punch are plenty of fun, but craft brews don't have to knock you out to be good. Such is the philosophy behind the first annual Session Beer Day, to be celebrated Saturday, April 7. Following in the tradition of International Stout Day, the day is a non-commerical, non-sponsored celebration of low-ABV craft beer.

Blogger and soon-to-be TV star Lew Bryson and a cadre of like-minded folks came up with the idea for a day where brews 4.5% ABV and under would reign supreme. Drinkers can drink sessionable quaffs, bars can offer specials on easy-to-imbibe styles, bloggers can tout the winning characteristics of their favorite low-ABV sips.

Why April 7? Turns out there's some great beer history on that date: in 1933, it marked the beginning of the end for Prohibition. President Roosevelt signed into law the Harrison-Cullen act, which raised the allowed ABV of any commercially sold liquid from 0.5% to 4%. The day before this law took effect, legend has it that people across the country lined up outside pubs, breweries and taverns, anxiously awaiting the stroke of midnight for their first legal drink.
What is a session beer? Certainly, the answer can vary. However, the Session Beer Project™ has come up with a working definition. For the purposes of this celebration, "session beer" is defined as a beer that is:
4.5% alcohol by volume or less
flavorful enough to be interesting
balanced enough for multiple pints
conducive to conversation
reasonably priced
So, stock your beer fridge or get ready to head to your favorite bar for a long, satisfying suds session. Which brew will you be drinking on April 7?
Event Date: 04/07
Event Time: Various Times
Location: Various Bars
Price: PAYG
Website: sessionbeerproject.blogspot.com

Recent Articles

Feedback
How are we doing? Tell us what you like or don't like and how we can improve. We would love to hear your thoughts!