Wineries Begin to Think Plastic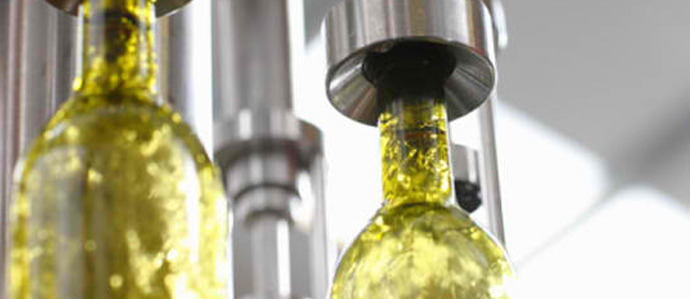 Wine snob or novice, there are certain things you expect when you pick up a bottle of vino. For one, we expect a bottle. We all had some trouble adjusting to the boxed wine concept, and even though we have discovered it isn't half bad, there's still a stigma. There was also the cork craziness a few years back when many switched over to the more convenient yet less dramatic screw cap.
So how will we handle the newest change on the market, the peddling of fine wine in (drumroll please) plastic? That's right, now you can tote home a bottle of sauvignon blanc in the same style that you do your cranberry juice and shampoo/conditioner.
Okay, perhaps it's not exactly the same. There's a reason behind this trend - going green. The bottles being used are made of PET, or polyethylene terephthalate. This material is 100 percent recyclable, does not break or shatter, is lighter (meaning less of a carbon footprint for distribution) and takes less energy to create than glass. Not too shabby.
There's also the convenience factor to consider. Making it out to the car with arms full of grape goodness would be much less perilous in terms of weight and potential blood loss. You can toss a bottle in any bag and not worry about leakage on the way to the BYOB. Outdoor music venues prohibiting glass bottles couldn't keep you and your wine from a good time.
Of course, there's been a bit of backlash with this new change to the traditional and, at times, stodgy wine world. Plastic simply isn't seen as classy, and you have to admit that showing up to a dinner party with a flexible bottle could elicit some looks. You'll also never see the PET bottle affecting the high end chateaux -- wines made for aging will still need old school glass to get the job done right due to oxidation issues.
Interested in being an early adopter? Well, this is Pennsylvania, friends, so it's gonna require some leg work. According to the Fine Wine & Good Spirits website, you'll have to special order a bottle of Yealands Estate's Sauvignon Blanc into your local store to experience some fantastic plastic; no other pro-PET wineries we know of supply to this area. That's not to say more wineries won't be jumping on the bandwagon soon. Keep your eyes peeled.
---
Melissa Auman Greiner is a born and bred Philly girl with a soft spot for the city's growing food and wine scenes, leafy green squares and sultry summers. Just don't get her started on the inadequacy of SEPTA. With nearly 10 years of experience covering the city for a variety of newspapers, magazines and websites, it hasn't just been her pleasure to visit Philly's best bars and restaurants -- it's been her job. And with an advanced certification from the International Sommelier Guild under her belt, she brings her city savvy and wine know-how together to deliver Drink Philly readers the latest info on Philly vino.
---
Related Articles:
Recent Articles

Feedback
How are we doing? Tell us what you like or don't like and how we can improve. We would love to hear your thoughts!