For St. Patrick's Day, 6 Irish Beers That Aren't Guinness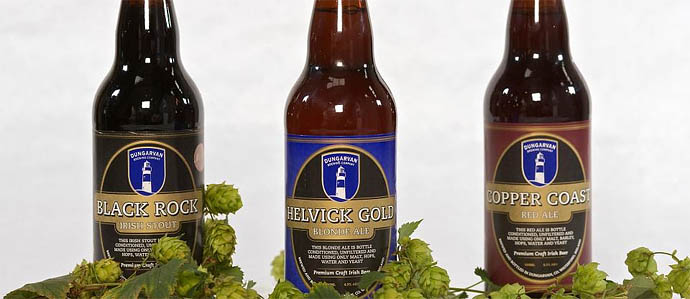 The beer style known as a stout actually originated in England, but, thanks in large part to the worldwide popularity of Guinness, the dark-clored beer has in become synonymous with Ireland. Many people will be tossing back a Guinness this weekend, but there are quite a few other good Irish beers out there. Check out a list of some alternative sips for St. Patrick's Day.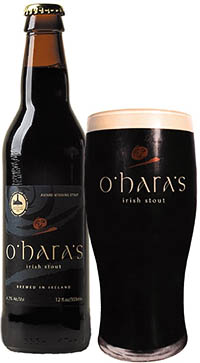 O'Hara's Irish Stout: Two-hundred thirty years younger than Ireland's most famous brewery, Carlow offers up a dry stout that is a nice change of pace, thanks to complex flavors of vanilla and liquorice, with an espresso-like finish (4.3% ABV)

Dungarvan Helvick Gold: This small brewery is part of a small but burgeoning Irish craft beer scene making brews that fall outside of the friendly confines of reds and stouts. This is a drinkable and faithful rendition of an American blonde ale, very sessionable at 4.9% ABV.

Guinness Foreign Extra Stout: Clocking in at 7.5% ABV (3% higher than regular Guinness), this superior and more potent offering features hints of chocolate and fruit and is much hoppier than its baby brother.
Kilkenny Irish Cream Ale: While technically a red ale, the creaminess and heaviness of this brew makes it seem more like a hybrid between a red and Ireland's other most popular style, the stout. Though it's packaged by the same company that ships Guinness, Harp and others, it is made in the oldest craft brewery in the Ireland (4.3% ABV).

Murphy's Irish Stout: Though a product of the Heinken empire (known more for its pale, light-flavored beers), Murphy's is still brewed in Cork, Ireland. This dark, creamy stout is similar to Guinness in its smoothness and drinkability (4% ABV).

Porterhouse Wrasslers XXXX Stout: With roasted fire and coffee notes, this stout from Dublin has gained critical acclaim. There are a lot of bold flavors to sift through, but at 5% ABV, it's okay if it takes a few beers to discover them all.
Recent Articles

Feedback
How are we doing? Tell us what you like or don't like and how we can improve. We would love to hear your thoughts!