Wine Ties Beer in US Popularity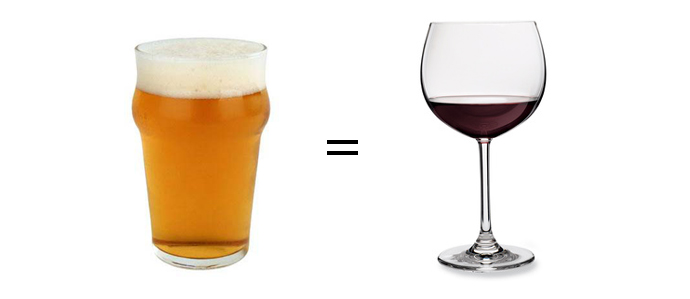 For only the second time in two decades, wine has tied beer in popularity amongst drinkers in the United States. The poll surveyed 1,016 adults of drinking age, 65% of whom drink alcohol. A total of 36% favor beer, which is down from 41% last year. Considering only 666 of those surveyed drink alcohol, it seems like a small sample size to conclude that wine is now just as popular as beer but hey, the folks at Gallup are the experts.
One of the most striking drops in preference of beer was amongst young adults whose preference went regressed from 51% to 39%. Again, the limited sample size may have something to do with that but a 12% drop is certainly worth keeping an eye on. The gender breakdown shouldn't come as much of a surprise. 48% of male drinkers most often drink beer and 26% prefer liquor. 51% of female drinkers prefer wine while only 22% prefer beer, partially explaining why MolsonCoors has planned to release a sexist pink beer months after Carlsburg released its so-called "gender-neutral" beer.
---
Related Articles:
Beer Gardens in Philadelphia
Molson Releases a Beer for Women
Recent Articles

Feedback
How are we doing? Tell us what you like or don't like and how we can improve. We would love to hear your thoughts!