Sweeten Up Your Night With Dessert Wines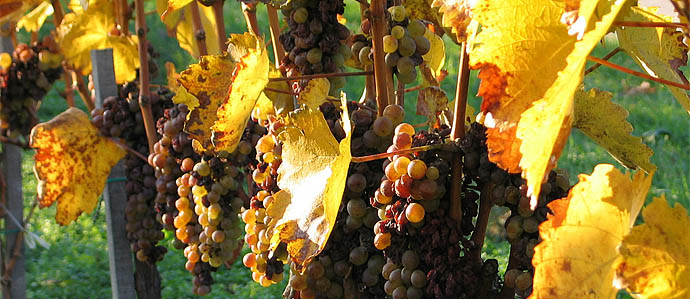 As the weather turns colder, it's time to bring back the classic nightcap. Picture it: light snow falling, flames flickering in the fireplace, you curled up beneath a soft blanket with hands wrapped around something warming and relaxing. Almost makes winter seem worth it.

That drink you are nursing in this picturesque scenario can be anything, although certain standards play the role best. Old school cocktails like Manhattans or a few fingers of a fine single malt scotch are nice, but for me, the choice is dessert wine. Dessert wine blends the class and charm of the nightcap with sweet tooth satisfaction. It's a treat in a glass that feels special, yet is easy enough to dip into on a chilly Sunday night.

Dessert wines come in numerous varieties, but in addition to the standard varieties of grape or region, there are different types of preparation. Vintners transform their standard grapes into little candy drops with one of three methods: passito, freezing or botrytis.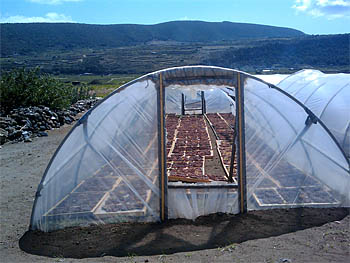 The passito method is something most of you are already familiar with; if you ever found a box of raisins in your lunch pail as a kid, you've experienced it first-hand. Using the power of the sun, winemakers let their grapes sun bathe for an extended session until they have shriveled up. As the grapes reduce in size, their sugar content increases, and the small bit of juice they now give off when pressed is like honey. The most popular resulting wine is Vin Santo, an Italian product that has an amber coloring and nutty flavor.

Freezing takes the same mentality as passito, but in the opposite direction. Instead of using heat, wine makers in cold regions like Canada and Germany leave their grapes on the vine well past the traditional harvest season, allowing the cold winter weather to age them. When the grapes are icy little orbs, they are then picked and pressed, the juice inside now reduced and the sugars intensified. Known as icewine, the result is syrupy but still acidic.

Botrytis is perhaps the most unusual method, but I'd argue it delivers the most delicious of dessert wines. Also known as noble rot, botrytis is a fungus that attacks many fruit plants. While most farmers take strides to prevent the infestation, some grape growers release the spores on their crops, allowing a white fuzz to grow on the grapes. Instead of reducing them to mush, though, the fungus extracts the water from the grape, leaving behind the sugars. Some of the world's highest rated dessert wines, such as Sauternes and Tokaji, are made this way and are known for their lushness.

Except for icewines, most dessert wines don't clue you in to the method used to create them on their label. However, most regions have a signature style, so a quick Google search should clue you in if you're wondering. More important than how it's made, however, is the result and enjoyment you get from it. So dim the lights, choose an appropriate mix from the iPod and end the evening with a glass of something sweet and unexpected.
Top photo via Flickr user pgrisleyco; bottom photo via Flickr user neldrago

Recent Articles

Feedback
How are we doing? Tell us what you like or don't like and how we can improve. We would love to hear your thoughts!