Hollywood Vines: 6 Celebrity Winemakers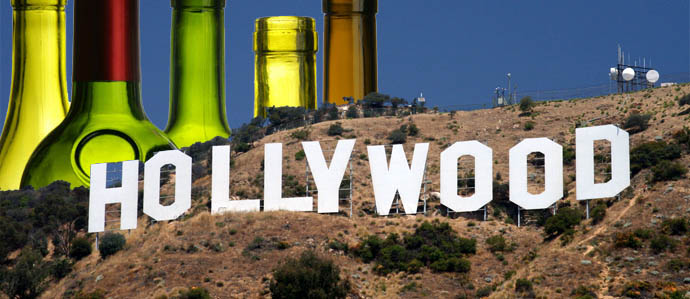 Many a celebrity has made a few extra bucks from a product endorsement. Nearly every sports shoe, soft drink and beauty product is hawked by a famous face. But don't think those types of partnerships are reserved for shopping mall wares. Fame and fortune has found itself in the wine game, and a growing number of the Hollywood elite have begun working on and with various brands. Check out a few of the big names behind bottles of vino.
Dan Aykroyd
Put aside thoughts of EctoCooler. Aykroyd may be known as a funny man, but the actor straightens up when it comes to his Canadian-based Dan Aykroyd Wines. The cold weather up north means Rieslings and pinot noirs are in the line-up, plus a few icewines for those with sweeter tastes. He's also got his hand in some wine businesses in California, making him an official international winemaker.
Frances Ford Coppola
Some people are born with a purpose, and while films are certainly Coppola's forte, wine is in his blood. With a family of winemakers behind him, Francis Ford Coppola Winery was a natural step, and one that has won over even the most revered palettes in the wine world. The winery offers a growing number of bottles at different levels, including the Director's Cut and Reserve lines and a sparkling wine (served in a can!) named for his equally famous daughter, Sofia.
Emilio Estevez
One doesn't typically think of Malibu when they think of wine, but when you are Hollywood royalty like Estevez, you can turn a little backyard project into something great. Hence was born Casa Dumetz, a winery that now organically produces pinot noir, viognier, grenache and syrah. While most of the grapes are sourced, the pinot is grown on site in Malibu and farmed by the winery (no word if you can find Estevez picking grapes this fall). Bottles average about $30 a pop.
Joe Montana
Wine making may seem a bit dainty after years on the gridiron, but Montana wasn't just interested in slapping his name on a label; he wanted to be a part of the vintage's creation. Montagia Wines is a collaboration with winemaker Ed Sbraiga at Beringer, and Montana and his wife invested in a massive vineyard estate to be involved from start to finish. The couple sold the estate and ended their vinous ways back in 2009, but bottles of the cabernets they produced are still available here and there and retail for around $80.
Jason Priestly
His teen heartthrob days may be over, but Priestly hasn't retired to made-for-TV movies quite yet. Instead, he's taken up as co-owner Black Hills Estate Winery, which produces Bordeaux-style blends and a variety of cool weather whites. Once a quaint operation when it opened back in 1996, Black Hills is actually growing quickly and winning some rave reviews.
Jimmy Stafford
Perhaps his name doesn't ring instant bells, but his band, Train, certainly gets the attention of a few ears. A wine lover, Stafford and his music mates recently joined forces with Underdog Wine Merchants to begin Save Me San Francisco Wine Co., and their first release is a petite sirah called Drops of Jupiter. The 2009 vintage is just making its way into glasses, and can be ordered through Underdog and K&D Wine & Spirits in New York (you'll have to have an address eligible for wine shipping, of course). Or you can taste test the boysenberry-nosed brew at a Bonefish Grill, the first restaurant to offer the wine.
Background photo via Flickr user Kyle Monahan
Recent Articles

Feedback
How are we doing? Tell us what you like or don't like and how we can improve. We would love to hear your thoughts!