Beer Vendor Uses Twitter to Simplify Ordering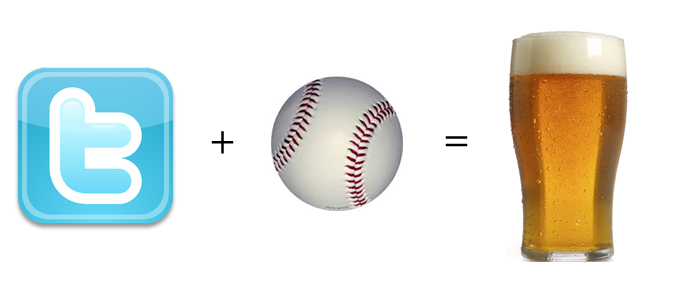 Twitter isn't just for laughing at the idiocy of celebrities anymore. Now, it can be used to order beer as long as:
1) You're in Seattle, 2) You're at a Mariners game and 3) You are seated in the lower level.
Full-time school teacher and part-time beer vendor Kevin Zelko has decided to use Twitter to take orders from customers more efficiently. Zelko, whose Twitter handle is @Msbeervendor, plans on checking his phone every three aisles so that he can get to every customer as quickly as possible. While the novelty of the idea is sure to bring Zelko plenty of early-season customers, he should be able to keep a stable following of people just based on convenience alone. His 638 followers are sure to grow in number as many people will surely choose Tweeting their location over yelling "Yo, beer guy" across twelve seats and three rows of strangers.
This isn't simply a shot in the dark by a guy who doesn't have a clue either. Zelko, who has clearly thought through his plan, has said that his idea will make his routes more direct while also leading to larger tips because people who will be ordering via Twitter will likely have smart phones, which means they're more likely to have disposable cash on hand. The usually thankless job of the beer vendor may also become more widely appreciated because he also plans on building relationships with people who may not even be in attendance. Take note, budding entrepreneurs.
So for any Phillies fans taking the long road trip to watch the Phils beat up on the Mariners in mid-June, be sure to tweet your beer orders to Mr. Zelko but also be sure to tell him to enjoy our rotation... with love, Philadelphia.
Recent Articles

Feedback
How are we doing? Tell us what you like or don't like and how we can improve. We would love to hear your thoughts!