Bi-Partisan Beer Bill Strengthens the Future of Craft Brewers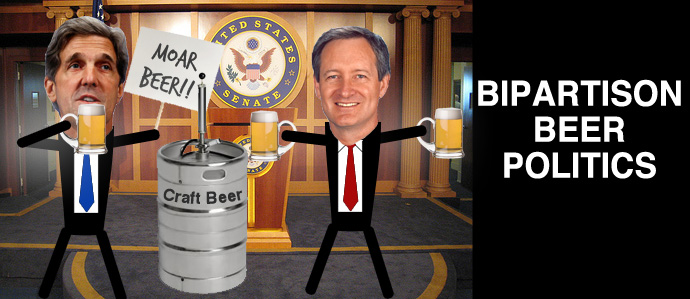 Senators Mike Crapo (R-Idaho) and John Kerry (D-Massachusetts) have introduced legislation to help relieve small brewers from taxes often reserved for the "Big Beer" companies.
Presently, the tax brackets between Craft Brewers and Big Beer are terribly mismatched, and Kerry and Crapo have introduced the BEER Act which will help to break things down into a more logical manner. At present, small brewers are obligated to pay $7/barrel of beer produced up to 60,000. Once production exceeds this, it jumps up to $18/barrel - the same as a "Big Beer" company that produces 100 million. Yikes.
The new proposed legislation will reduce this rate to $3.50 per barrel up to 60,000, and will reduce the tax on production from 60,000 to 6 million barrels from $18 to $16. These changes will feed quite a bit of money back into the businesses and allow them to properly grow, and allow us to keep enjoying the craft beer we love. This change helps approximately 1,525 breweries nationwide.
There are currently 15 co-sponsors for this bill. Hooray!
Do you think craft brewers should pay the same amount of tax as big beer companies?
Yes
0%
No
0%
What's a big beer company?
0%
Recent Articles

Feedback
How are we doing? Tell us what you like or don't like and how we can improve. We would love to hear your thoughts!