Carlsberg Releases Gender-Neutral Beer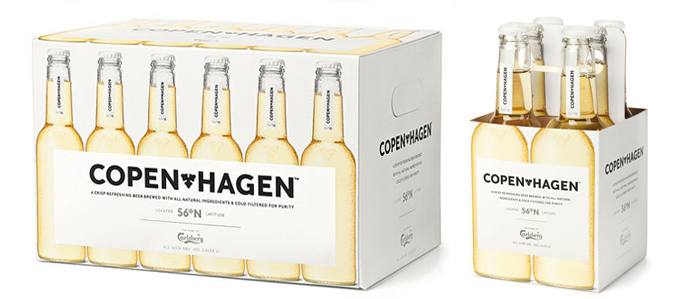 While the beer-drinking world is presently flooded by a male-dominant audience, many brewers are insisting that they want a change.
In a surprising announcement, Carlsberg, a Danish brewing company, has announced that they are releasing a new beer called Copenhagen that they hope will reach an audience of at least 25% women. The commercial (viewed below) is also a huge departure from the beer commercial norm, coming off more like an upscale liquor ad.
Kirsten Ægidius, the VP Marketing and champion for people with names that begin with that awesome combined "Æ" has stated that, "Many young people aren't keen on the bitter aftertaste of beer...we have created a highly drinkable beer with a balanced taste – a real alternative to white wine and champagne." Everything from the packaging to the flavor of the beer has been thought through. The beer is due for release in Denmark this year, with release in the rest of Europe and Asia in 2012.
So, to the female readers of Drink Philly – is this a beer that sounds interesting to you? If not to you, do you think it's a good step toward recruiting female beer consumers?
Do you think Copenhagen is a good step toward recruiting female beer drinkers?
I think it's a great idea!
0%
Nice try, but why can't more craft breweries do more of this?
0%
This is the worst thing since blankets made of sandpaper.
0%
I have no opinion, because I am a robot.
0%
Related Articles:
Beer Tasting 101: The Basics
5/24: New Holland Growler Night at Hawthornes
Recent Articles

Feedback
How are we doing? Tell us what you like or don't like and how we can improve. We would love to hear your thoughts!