French Party Company Invents World's First Champagne Machine Gun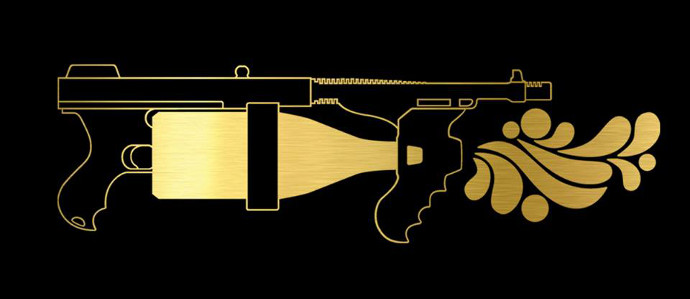 What do you think of when you think champagne? Chances are, you imagine giving a toast to someone who has just done something great, or attending a fancy party where ladies wear ball gowns with elbow-length white gloves. French company
Extra-Night
, however, looked at a champagne bottle and thought, "What that really needs is a glorified Super Soaker to spray it all over people."
Thus, we are gifted with the
Champagne Gun
, the waste of $459 that comes in gold, rose gold, or chrome finishes and allows you to
insert a magnum of champagne
(yes, it only fits magnums) and spray it up to 23 feet. People on the dance floor at whatever club wastes money on this will be thrilled, I'm sure, to end up sticky and soaked in booze they can't drink. But not as thrilled as the genius who dropped the money on a magnum of champagne in order to spray it all over strangers.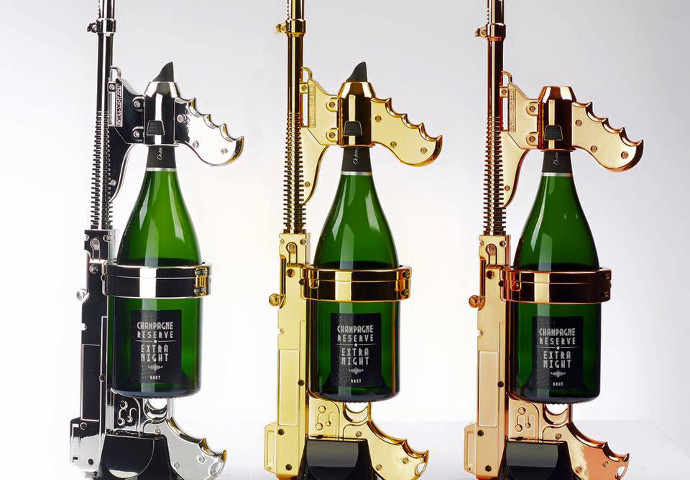 The 'gun' doesn't even really do anything—it just holds the bottle. As you can see from the video below, all you do is insert the bottle into the gun and then shake it up. And we all know from endless celebrations what happens when you shake up a bottle of champagne—it sprays everywhere. This is just an expensive way to focus the spray. And if the video is to be believed, a great way to spray champagne into your pool.

None of this makes any sense, from the money you'd have to waste on buying the gun to the money you'd have to waste shooting expensive champagne all over people like a weirdo—and unless you're in a rap video, I doubt anyone wants to get sprayed with it in the first place. But then again, if I'm at the kind of place that has one of these, I'm looking for any excuse to leave—so please, spray away.

Photos and video via Champagne Gun
Tags:
Wine
Recent Articles

Feedback
How are we doing? Tell us what you like or don't like and how we can improve. We would love to hear your thoughts!