Louis CK Drops a Surprise Show That's Set Entirely in a Bar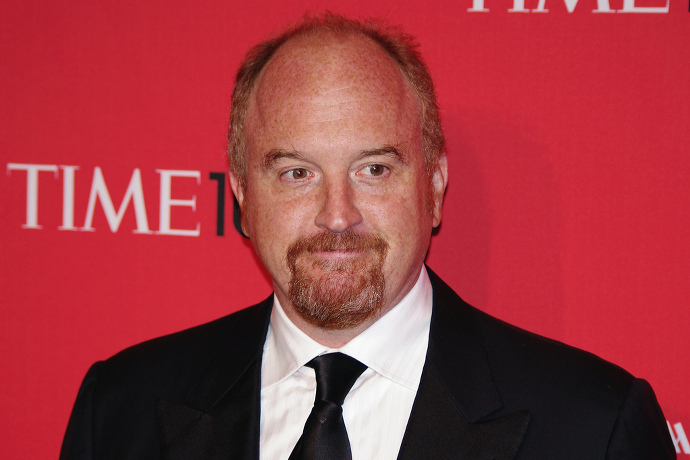 Louis CK is known for doing things a little differently, and his new web-series is no exception - on Saturday morning, subscribers to the offbeat comedian's mailing list received a short email telling them that Horace and Pete had arrived, and they could download it for $5 - so, off we went.
The show, Horace and Pete, focuses on two men: Horace (CK), the owner and proprietor of the bar, Horace and Pete's, who's just as worn-down and weary as you would expect any Louis CK character to be; and Pete, his business partner, played by a delightfully erratic Steve Buscemi. The show never leaves the bar and instead focuses on a revolving door of different characters flowing in and out of the pub, from veteran stars like Jessica Lange, Alan Alda, and Edie Falco (Horace's sister who wishes the bar would just shut down already) to young comedians like Saturday Night Live breakout Aidy Bryant, playing Horace's daughter.
Don't expect a laugh riot when you sit down for this show, which runs just over an hour - it's less "ha-ha" funny than it is chuckleworthy, and it frequently has that tense, uncomfortable feeling that hangs over many an episode of Louie (tonally, this show is most similar to some of Louie's longer-form flashback episodes that play more like small dramatic films).
The show feels almost raw and unrehearsed - there are occasional line stumbles and sometimes the actors wait a little too long for another to speak - but that lends itself to great spontaneity in its best moments, like when Alan Alda picks up steam for a rant.
The show is subtitled Episode 1, but only one episode is out right now. The conversations focus on the biggest talking point in America right now - the election. It's particularly of the moment, in fact, as the bar's TV plays clips of Donald Trump refusing to attend the Republican debate on the eve of the Iowa caucus. The episode is available for download on Louis CK's website for just $5, and keep an eye out for episode 2 - though, knowing CK, he may throw us all off by releasing a single episode and calling it a day.

Photo via Flickr user david_shankbone
Recent Articles

Feedback
How are we doing? Tell us what you like or don't like and how we can improve. We would love to hear your thoughts!