AB-InBev Receives Buyout Offer From Miami Craft Brewery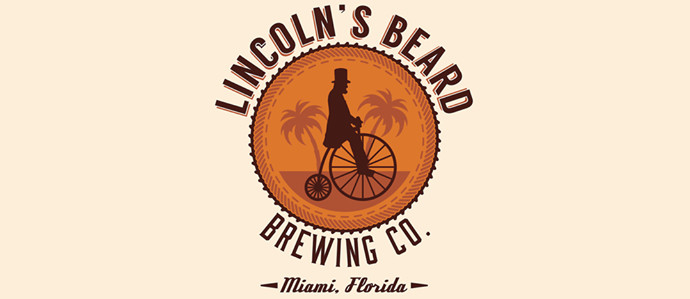 In a change of fortune, A-B InBev—who, rather than make their own good beer is buying up smaller breweries to do it for them—has received a buyout offer of their own. This news comes on the heels of InBev announcing the buyouts of Four Peaks, Camden Town, and Breckenridge Breweries all within the last few weeks. But now, with the shoe on the other foot, InBev will have to decide whether or not to
accept an offer from John Falco
of the not-yet-open
Lincoln's Beard Brewing Co
in Miami, FL, who has offered the brewing conglomerate a $26,000 buyout.
The offer comes with an open letter from Falco justifying his pricing and skewering InBev and the "formerly craft" breweries they are snatching up. The letter points out that they settled on $26,000 because John Wilkes Booth was 26 when he assassinated Lincoln—a crafty shout-out to their own brewery in the works. Falco also mentions in the letter, however, that they won't be able to pay the full $26,000 immediately, so they are requesting the 120-day payment terms that InBev forces on all of their suppliers, which has had a devastating effect on many of them.

The letter also points out way Lincoln's Beard is not able to offer more. For instance, the fact that having employees is expensive, but InBev wouldn't know that because on average the craft brewing industry employs 59 times more employees per barrel of beer produced, or that small batch brewing is expensive and time-consuming, which InBev would also not be familiar with due to their automated system and huge volume of beer produced.

But, Lincoln's Beard does give some concessions to InBev; after all, a smaller brewery doesn't have the expenses InBev would: "We are fortunately not afflicted with having to spend hundreds of millions of dollars battling antitrust investigations, incentivizing distributors to sideline our competitors, aggressively marketing a sub-par product, or gobbling up the aforementioned, formerly craft, breweries."
In the end, InBev won't care about this and most of the higher-ups will probably never even hear about it, but it does work as a clever marketing ploy for Lincoln's Beard, which is most likely the only thing it was meant to do anyway.
Photo via Lincoln's Beard Brewing Co.
Tags:
Beer
Recent Articles

Feedback
How are we doing? Tell us what you like or don't like and how we can improve. We would love to hear your thoughts!