Norwegian Brewery Turns Money and Frozen Pizza Into Beer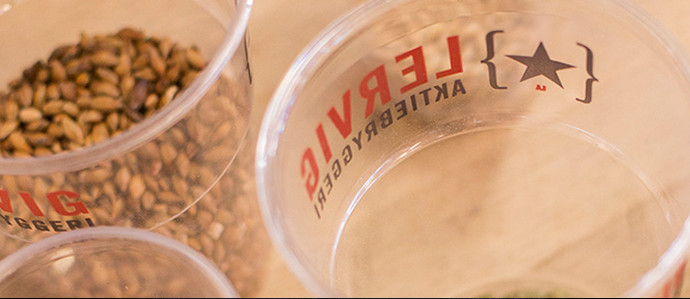 We've covered plenty of seemingly poor booze ideas – beer made from
Wheaties
, beer laced with
stag semen,
beer made from
carrots
, and beer that will eventually made from a boatload of
concert-goers' urine
. And while they all seem pretty bad, they all kind of pale in comparison to the new beer from Norway's
Lervig Aktiebryggeri
brewery, who just brewed a stout using frozen pizza and money.
That's right—the
Big Ass Money Stout
from American-born Mike Murphy, who is working at the brewery, is brewed with pizza and money for some reason. The beer was supposed to be brewed with a "Norwegian twist," and I guess I just don't know a lot about Norway, because every time I think of the country, neither pizza nor money ever enter my thoughts. But apparently a company called
Grandiosa
sells 40 million frozen pizzas a year in Norway, which is also the richest country in the world and therefore known for its money.
The abomination of a beer is started as a chocolate coffee stout with a frozen ham and peppers pizza added, as well as 100 US dollars and 100 Norwegian krone—which sounds like a waste of $212. The stout is supposed to come out to about 20% ABV, which would be nice if you could get drunk enough to forget what you were drinking before you finished the glass. I'd check the beer out just to see how it turns out, but if it's an option, I'd rather just have the $100 (you can keep the krone) and the frozen pizza.
Photo via Lervig Aktiebryggeri
Tags:
Beer
Recent Articles

Feedback
How are we doing? Tell us what you like or don't like and how we can improve. We would love to hear your thoughts!