Drought Is a Growing Cause of Concern for Hop Farmers and Their Crops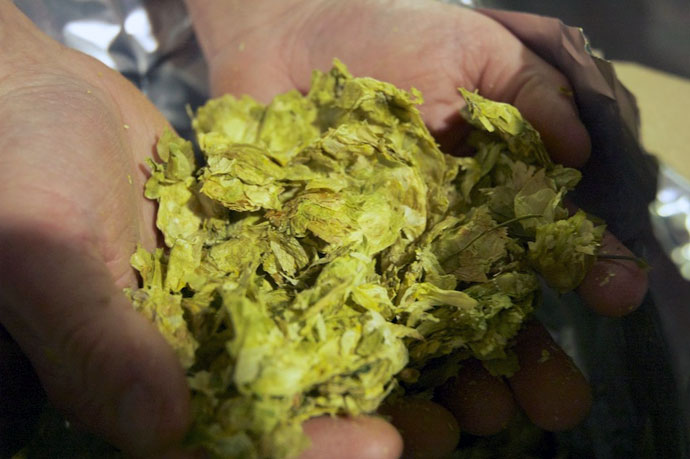 Drought. It has been in the news a lot lately, whether it be due to thirsty Californians (we're looking at you,
Tom Selleck
), lime shortages, or rising beef prices. Us beer drinkers, however, have been largely unaffected thus far, unless you count a shortage of limes to stuff in Corona bottles, which we don't.
Unfortunately, drinkers of real beer may have some cause for concern in the near future. According to NBC, hop farmers in the Yakima Valley in Washington may be facing some serious hardships. Nearly 75% of the nation's hops used in brewing come from the valley, meaning the effects of a shortage would be felt far and wide, which could occur as soon as next year, some experts believe.
While many varieties of hops are tolerant to heat and can adapt to a decrease in water, certain varieties are more fragile. Most affected would be Centennial, Simcoe, and Amarillo, all big players in the realm of IPAs. Cascade varietals, reportedly, are also at risk.
As we know from experience, a decline in amount of crops harvested means an increase in price for their producers and, in turn, consumers. Some analysts believe that an increase in hops prices could put a real strain on smaller craft breweries, just in case they needed another obstacle to overcome.
Don't get us wrong, we aren't trying to sensationalize anything here or create a hops-induced panic, but maybe give a nod of appreciation to that next IPA you grab.
Photo via Flickr user Jon Peck
Tags:
Beer
Recent Articles

Feedback
How are we doing? Tell us what you like or don't like and how we can improve. We would love to hear your thoughts!