This Carlsberg Product Line Brings a New Meaning to the Phrase "Shower Beer"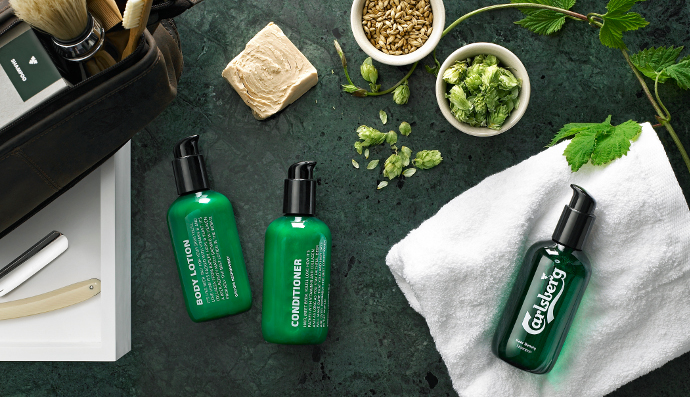 What is it with people wanting to cover themselves in booze? I realize that drinking a lot of it can be fun, but having
alcohol-scented clothing
and the ability to hide it in your clothes or your
fake baby
may be taking things a bit too far. Thankfully, someone has stood up and said, "No! That is not far enough!" The good folks at
Carlsberg
have now made it so you can
literally bathe in beer
—and not in a drunken dare kind of way.

The Danish brewery has just released a line of grooming products, presumably just for men, which includes everything from shampoo and conditioner to body lotion. The main ingredients in the products (hops, yeast, and barley—surprise, surprise) are rich in both vitamin B and silicium, which are said to have excellent beautifying properties for skin and hair.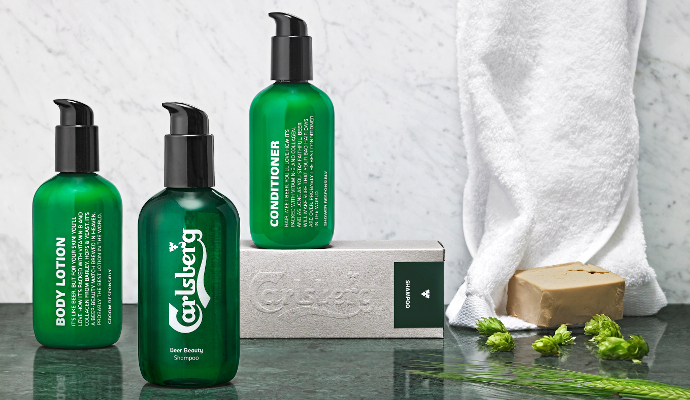 Even though each product will have about 5 grams of freeze-dried beer added, no word yet on how it is scented. Hopefully the smell will be more piney hops than all-night-bender beer, but there will surely be a market for either. And while 5 grams is next to nothing compared to the volume of the products—or compared to anything, really—we expect some morons to try to drink someone's shampoo for a quick drink.
Carlsberg's bottles for the products look classy enough, which may help hurdle the stigma some people may have with bathing themselves with beer. But, of course, some people will be way into that—the people who will wash their hair in Carlsberg, put on their Johnny Walker-scented shirt and their shoes with Johnny Walker bottles in them, and choose between their Boozie and Drinking Jacket for their night out. But even they will know to leave the Cool Baby at home.
Photos via Carlsberg
Tags:
Beer
Recent Articles

Feedback
How are we doing? Tell us what you like or don't like and how we can improve. We would love to hear your thoughts!