Craft Brewery Stands in Budweiser's Way of Trademarking "Brewed the Hard Way"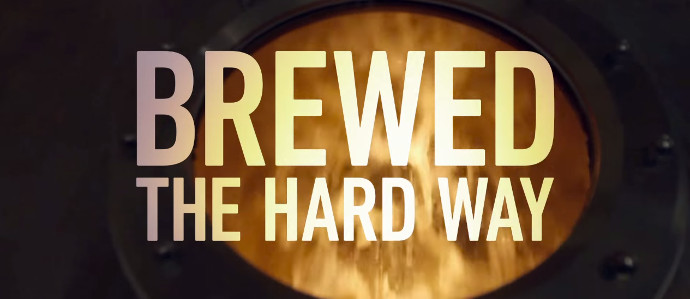 Oh, Budweiser. First, you give us plenty of fodder with your
ridiculous Super Bowl commercial
, deliberately insulting the craft breweries you are buying up for yourself and trying to convince us that your beer is "brewed the hard way," because all other brewers take the easy way out of brewing somehow. Then, you roll out the sometimes-rapey, always stupid
"Up for Whatever" ad campaign
thinking it will somehow appeal to millennials since they're all idiots who fall for that kind of thing. And now, you're revisiting the Super Bowl ad, but probably not in the way you had imagined.
Five days after the ad aired, Budweiser filed a trademark application for "Brewed the Hard Way," probably so they could further try to insult the craft breweries that are handily taking Bud's market share. The
problem with the trademark application
, though, is that small
Martin City Brewing Company
in Missouri filed a trademark for "Hard Way IPA" only FOUR days after the ad aired. Why Budweiser wouldn't have begun the process before they announced something to the world, I don't know, but now Martin City has the upper hand.

Especially since they filed an "actual use" trademark, which means they already had the phrase in use, and Budweiser filed an "intent to use" trademark, meaning they intend to use it sometime in the future. Unfortunately for Bud, actual use trumps intent to use as far as filing priority goes. As does date of filing. Whoops!

So now Budweiser is getting it from craft beer again since their trademark filing has been put on hold until a decision has been made on Martin City's filing. There is a part of the process where people can challenge a trademark filing, so we'll see if Budweiser comes out swinging or if they leave well-enough alone (spoiler alert: the boobs at Budweiser keep kicking themselves, so they'll probably take on the little guy again). Keep watching, because it may get nasty.
Even nastier than a Bud Light Lime.
Photo via YouTube
Tags:
Beer
Recent Articles

Feedback
How are we doing? Tell us what you like or don't like and how we can improve. We would love to hear your thoughts!