Man Sues MillerCoors Because He Mistakes Blue Moon for Craft Beer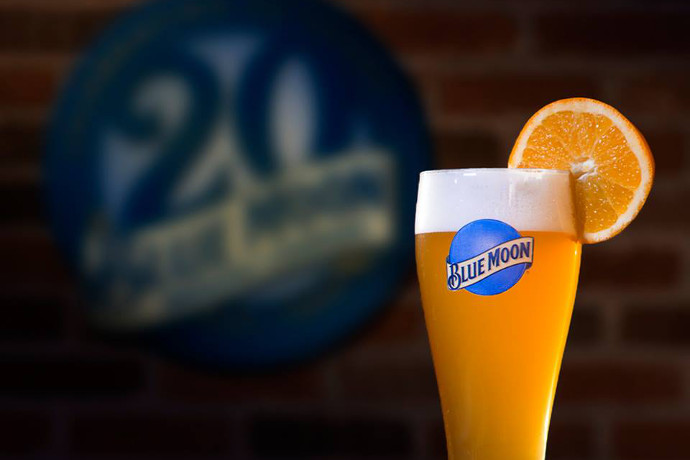 It seems like craft beer is a hotbed of frivolous lawsuits. Whether it is a perceived name infringement or thinking that writing "IPA" on your label is copying another brewery, craft brewers are becoming more and more litigious to "protect their brand." So, why can't the consumer get in on all the fun as well?
Enter Evan Parent, some boob in San Diego who is suing MillerCoors because they package Blue Moon as a craft beer, and it really isn't. I'm going to operate on the assumption that he told people he was really into craft beer and then showed up at a party with a six-pack of Blue Moon, and then some friends made fun of him and he got sad and decided to take it out on MillerCoors. Now, far be it from me to defend a macrobrewery, but this case seems a little flimsy.
It's clear Evan doesn't know anything about craft beer. Even as a beginning craft beer drinker, I knew what was craft and what wasn't. And guess what? Those Blue Moon bottles weren't anywhere near my radar when I was trying to taste as many new beers as I could. Part of the lawsuit states that Mr. Parent had grown used to buying Blue Moon at San Diego stores like Ralph's, Vons and 7-Eleven. I don't know about the other two, but here's a hint for you, Evan: anything you buy at 7-Eleven probably isn't craft beer.
The lawsuit also touches on the phrase "artfully crafted," saying it deliberately misleads consumers into thinking it's craft beer. But, much like "based on a true story," "artfully crafted" are essentially garbage words. Was it crafted, or "made or manufactured with a careful attention to detail"? Absolutely. Beer has to be made, and it has to be made with an attention to detail, no matter what size your brewery is. Was it done in an artful manner, i.e. a skillful one? Absolutely. And whether something is "artfully" crafted is probably up to interpretation. I would say I artfully crafted this article. Some would say I was ignoring my day job and should be fired. See? It's all in the eye of the beer holder.
In the end, the lawsuit will hopefully be thrown out and Evan can go back to being made fun of by his friends. And everyone else with a rudimentary knowledge of craft beer.
Photo via Blue Moon Brewing Company
Tags:
Beer
Recent Articles

Feedback
How are we doing? Tell us what you like or don't like and how we can improve. We would love to hear your thoughts!