Study Shows Beer is Good for Your Brain (Kinda)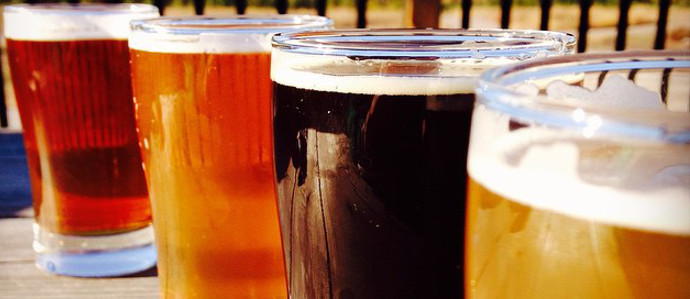 Scientists are coming through for beer drinkers once again, with a new study that says certain compounds in our favorite adult beverage can
help protect brain cells against certain types of damage
associated with neurodegenerative disorders like Alzheimer's and Parkinson's diseases. The tests are still in their infancy, however, so don't go guzzle down a ton of beer to prevent these things…yet.

To try to put things in a way that someone who's had a few beers would understand, scientists are looking at the compound Xanthohumol, which is a flavonoid found in hops and beer. It is a strong antioxidant, which, in the studies, helped protect brain molecules from oxidative damage, which can lead to the neurodegenerative diseases mentioned above.

The tests were only performed in a dish of rat neurons, so we're still pretty far away from learning what effects it will have on humans. And just because something is found in beer doesn't mean the effects will be the same when you drink beer as opposed to applying the compound directly to the neurons. But keep drinking beer, just in case.
One thing is certain, though—with recent studies showing beer can make you smarter and that it's better for your body after a workout, adding brain-fixing capabilities to the pile is making our borderline alcoholism a little easier to swallow. So now we're fighting off degenerative diseases, getting smarter and more in-shape with every sip—take that, wine!
Photo via Flickr
Tags:
Beer
Recent Articles

Feedback
How are we doing? Tell us what you like or don't like and how we can improve. We would love to hear your thoughts!