Beer Review: Great Divide's Hibernation Ale
A bear of a beer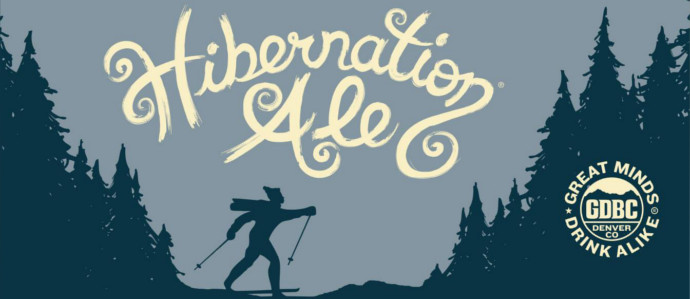 Plenty of craft beer geeks feel winter's chill descend upon them and think not of skiing, snowboarding or sugar-plum fairies. Instead, they mark the weather change as the time of year to emerge from the comfy den of summer's session ales, IPAs and lagers and prowl around for Great Divide's Hibernation Ale.
And Hibernation—billed as an English Style Old Ale by the grizzly-sized Denver craft brewery—is a beer that certainly could rouse the most snoozy bear from slumber with a hearty 8.7% ABV and a burly character. Poured in a snifter at the Great Divide brewery and taproom, Hibernation's first impression was a fragrant one: roasted barley with hints of coffee. Hibernation's mildly hazy, light brown coloration makes it appear more cub than momma bear, but don't let looks deceive—it's certainly a winter warmer.
As an American take on a traditional English style, it's safe to expect some hops—and Hibernation delivers. While the humulus lupulus doesn't exactly charge your taste buds like a frightened Ursus Americanus, it more than adequately stands up to Hibernation's malt bill with a detectable piney flavor on top of good, old-fashioned bitterness. Hibernation is a sweet beer, with a palate-pleasing blend of toffee and brown sugar while the heat from its alcohol content materializes as one sips their way through a pour.
Pairing Hibernation with food isn't difficult. It's a bigger beer, so look for it to go well with flavorful meats such as prime rib or a well-marbled steak. Great Divide recommends partnering Hibernation with apple crisp as a dessert beer—the sweetness would counterbalance tart apples in the crisp. This all makes Hibernation a great seasonal for omnivores.
Hibernation, which has won medals at the Great American Beer Festival and the World Beer Cup, is available in six packs and on draft in select markets around the country.
Photo via Great Divide Brewing Co.
Tags:
Beer
Recent Articles

Feedback
How are we doing? Tell us what you like or don't like and how we can improve. We would love to hear your thoughts!