Disney's Death Star Aims at Empire's Strikes Bock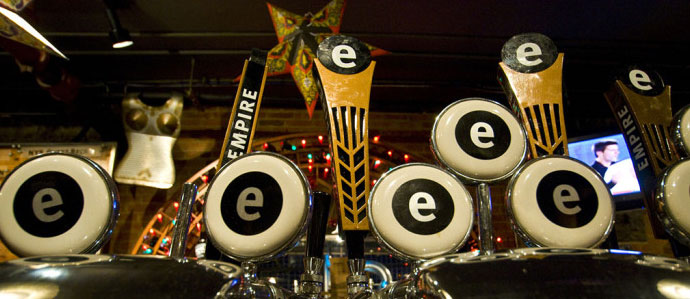 Recently, Empire Brewing in Syracuse released a bock-style lager called Strikes. Seems pretty harmless, right? Not according to Disney, who is issuing a cease and desist order to protect their copyright. Because, when you put it all together, Empire Strikes Bock—while an excellent play on words and a clever idea—will violate Disney's Star Wars trademark.

Of course, trademarks are usually battled over when something could be reasonably confused for something else, which was the case a few years ago with Troegs claiming Fegley's Rude Elf's Reserve stepped on the toes of their Mad Elf trademark. Either Disney does not hold the intellects of their fans in very high regard by assuming they will confuse the beer with the movie, or Disney could possibly be going into the brewing business themselves down the road. Maybe they'll be adding Tatooine to the beers around the world at Epcot?

As much as I would love to take sides with Empire and say this is just another example of a huge corporation picking on a little guy for a seemingly harmless beer name—which is probably also a very real tribute to the movie franchise—copyright law can get a little hazy. While Disney may not think the beer actually infringes on any trademarks and many of the higher-ups may very possibly think this trademark battle is stupid, if Disney does not fight to protect their trademark, they've set a precedent. And then, when some bigger corporation tries to infringe on their trademark in the future, they can show precedent that the trademark hasn't been protected and they have every right to use it as well.

What do you think? Does Disney need to protect its trademarks for any possible future cases, or are they just picking on some little brewery in Syracuse? Let us know on Facebook or Twitter.
Photo via Empire Brewing
Tags:
Beer
Recent Articles

Feedback
How are we doing? Tell us what you like or don't like and how we can improve. We would love to hear your thoughts!