Beer Review: Hogshead Brewing Company's Chin Wag
A proper pint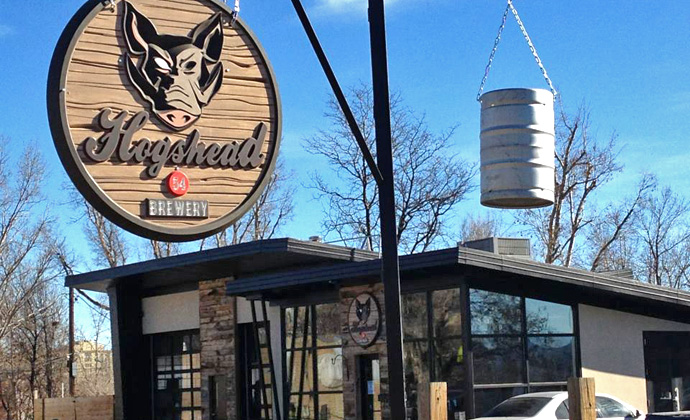 Drop by the Hogshead Brewing Company in Denver's Highlands neighborhood and order up one of their beers, and the experience will leave you anything but bitter.
See what I did there? If not, it's time to brush up on your beer terminology.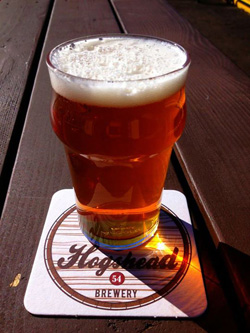 Hogshead's take on craft beer is to focus on English-style ales. This mere fact alone merits rejoicing—it adds a nice bit of Old World variety in a town obsessed with figuring out the next biggest and best beer thing. One of Hogshead's most popular beers, Chin Wag, is a traditional Extra Special Bitter, or ESB, served from a naturally carbonated cask system. In all, Hogshead has the capacity to serve seven cask beers—a wonderful development for blokes who like proper English pints of real ale.
Like many traditional ESBs, Chin Wag focuses more on malt than hops. As such, its taste centers on a very pleasant sweetness with noticeable flavor of toffee. Owing to traditional strains of English hops, Chin Wag's bitterness is pretty subtle. All in all, Chin Wag is a terribly drinkable beer— one could down several pints of the stuff while lounging on Hogshead's comfy patio. While the beer's head takes off faster than Nigel Mansell at Brand's Hatch, its lacing hangs around for quite a while. At 5.8 percent ABV, Chin Wag could easily be a session beer for some of the more strong-livered out there. Most other people will need to bear in mind how many Chin Wags they're drinking.
The brewery/taproom— located in the Denver's Highlands neighborhood— took over a space formerly occupied by a service station, so it's a far cry from a typical pub in the British Isles. However, it works well in America. It's easy to imagine famed real ale partisan Inspector Morse seeing Hogshead as a welcome respite during a murder mystery that brought him to Denver. Feel free to wash down fried foods with this lovely brew—chicken, fish, cheese sticks—I'd even pair it with steamed shrimp.
Use Chin Wag as an introduction to Hogshead's many other brews, which rotate constantly through the brewery's traditional taps and its casks. You'll feel extra special.

Tags:
Beer
Recent Articles

Feedback
How are we doing? Tell us what you like or don't like and how we can improve. We would love to hear your thoughts!