How I Met Your Mother Ended, But It's Legen (Wait For It) Dary Bar Lives On In NYC
Daddy's Home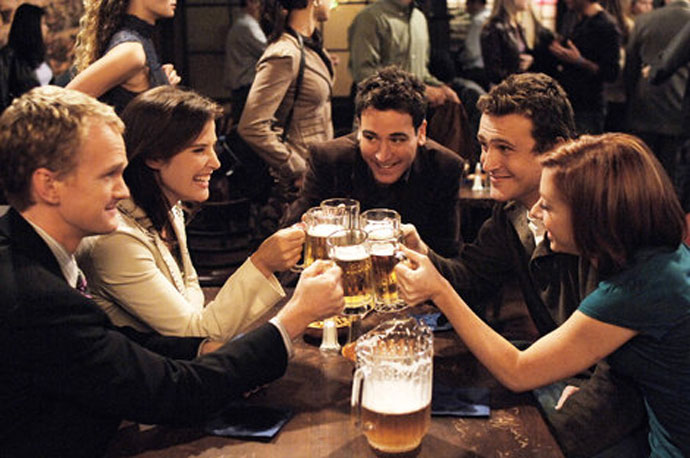 On Monday, March 31, 2014, Barney Stinson and company suited up for the last time as long-running CBS sitcom How I Met Your Mother wrapped up its ninth and final season. Through the show's 208 episode run, viewers have watched in agony as Ted Mosby tried to figure out the fiasco that was his dating life.
As Mosby pined after the slutty pumpkin, tried his hand at "the naked man," and stumbled through relationships with Stella, Zoey, Robin Sparkles, and a laundry list of other partners and conquests, MacLaren's persevered as the constant background that withstood the test of time.
It's where he and Barney hatched schemes to get laid and plotted trips to Robots vs. Wrestlers. It's where the characters of How I Met Your Mother ate, drank, socialized, drank, fought, drank, cried, drank, and grew together as a group of friends. And drank.
Like Cheers in Boston (The Bull & Finch Pub, now Cheers Beacon Hill) and Monk's Café of Seinfeld fame (actually Tom's Diner) before it, the infamous MacLaren's is based on an actual brick and mortar watering hole.
McGee's on W. 55th Street in New York's Hell's Kitchen section was the popular drinking spot for HIMYM creators Carter Bays and Craig Thomas while they were writers for The Late Show With David Letterman.
Inspired to include an epic mural from the bar in their ambitious sitcom, Bays and Thomas based their central location in How I Met Your Mother on the Irish pub they frequented back in the day. Now, McGee's is embracing its new status as a tourist spot in New York City. To go along with the booths and beer, they've got food and drink menus with items named for iconic moments in the show's history. You can get a TedMosbyIsAJerk.com wrap for $12 and a Daddy's Home cocktail to wash it down.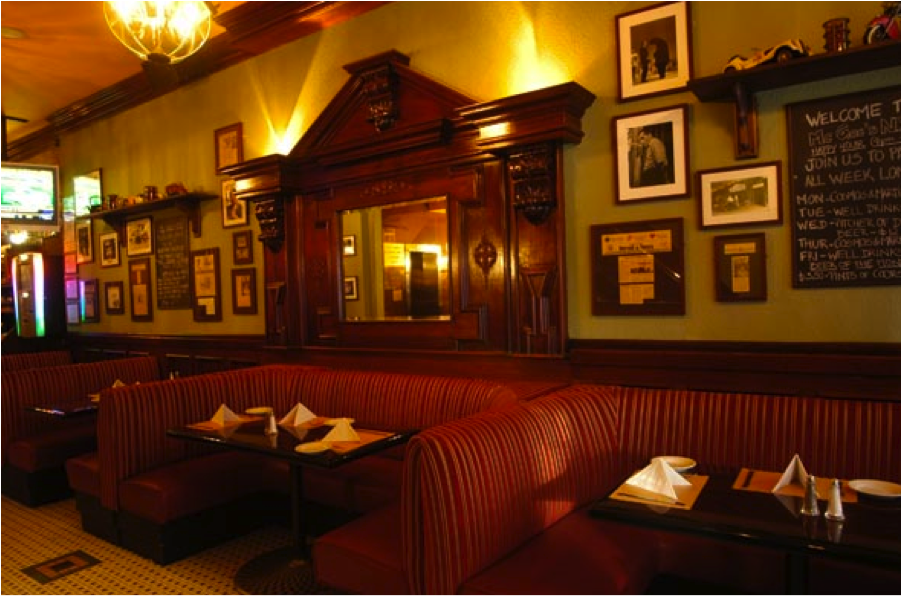 Photos of the cast hang on the walls inside McGee's, which will also be the final destination on a TV and movies sites tour offered by On Location Tours, that includes a discount at the bar for after you're done seeing the sights.
McGee's hosts trivia every Tuesday to go along with their $5 well drinks. It's often HIMYM-themed, but Friends, The West Wing, and other popular shows get their fair shake, too.
If you're ever in New York and find yourself itching to do your best Mosby impression, MacLaren's has a $4 beer of the month special that runs all day, every day and touts $13 pitchers of Bud and Bud Lite on the weekends. So, it's not a bad option if you're looking for, um, quantity. Occasionally, you might even see one of the stars of the series pop by for a drink or five.
Be sure to bid the gang a hearty farewell and finally learn about the end of Ted's storied and calamitous bachelorhood as How I Met Your Mother comes to its official end. The special, two-part finale airs on CBS starting at 8 p.m. EST.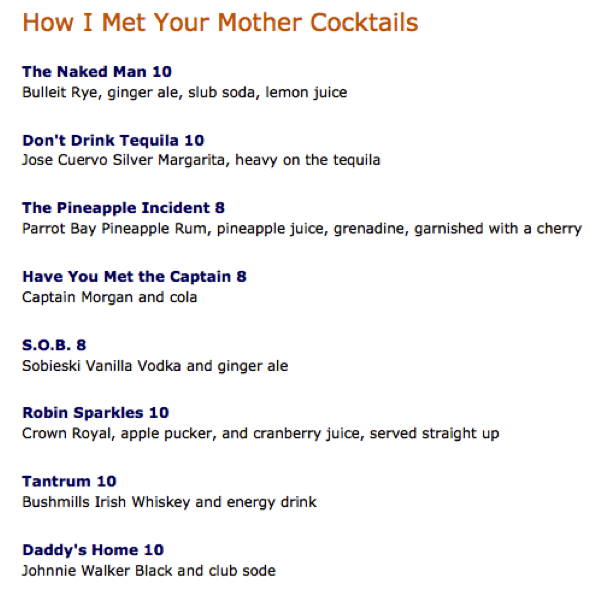 Photos via McGees & Coolspotters
Recent Articles

Feedback
How are we doing? Tell us what you like or don't like and how we can improve. We would love to hear your thoughts!