Pro Tip: Should Bars and Restaurants Ban Gratuities?
"Tipping promotes and facilitates bad service," says Jay Porter on Quartz. The former owner and operator of San Diego's The Linkery came to this conclusion after doing away with tipping and instituting an 18% service charge on all checks, with no additional gratuity allowed. After banning tipping, the service in his restaurant improved and the restaurant made more money, he claims.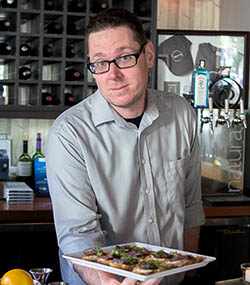 That may seem counterintuitive to Americans, but it worked for him. In a six-part series on his blog, Porter explains how "the tipless/service charge model made us more successful in every dimension." Servers made more money. Customers received better service. The business as a whole became more profitable. Instead of each server being solely focused on earning tips, the servers were able to partner with management to give all guests a good dining experience.
Is this the start of a no-tip restaurant trend? Currently, the only other gratuity-banning restaurant of note is New York City's Sushi Yasuda, which pays its waitstaff a salary and offers benefits — including vacation and sick time — because it follows the Japanese tradition.
How do restaurant professionals feel about this idea? We spoke with Katie Loeb, a bartender with 8 years experience who currently works at Sophia's in South Philadelphia. She is skeptical about no-tip policies being successful in places that set a minimum wage for bartenders' at under $3 — which includes most of the U.S.
"Would it work? I don't know," Loeb says, "Many people simply refuse to go to a restaurant that automatically adds a service charge — they see it as a control issue. For me, I like tipping — it provides incentive to give excellent service because I have an instant indicator of when I've gone above and beyond." says Loeb.
Loeb also points out getting rid of tipping would really take an overhaul of the entire tax system. "Employers that pay federal, state and local business and wage taxes are a powerful lobbying force," and if minimum wages for servers goes up, so will those taxes.
What do you think? Would doing away with tipping and charging an automatic service charge work in your city or town? Let us know on Facebook or Twitter.
Photos by Danya Henninger
Recent Articles

Feedback
How are we doing? Tell us what you like or don't like and how we can improve. We would love to hear your thoughts!